Native American church fights for right to use cannabis & peyote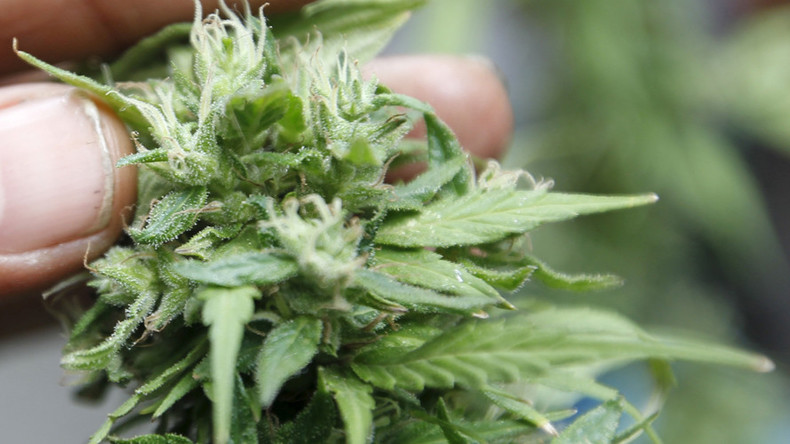 The owners of a marijuana dispensary raided last month in 'the OC', the California county known as Orange, now say the premises was becoming a church that uses cannabis as part of its ceremonies.
Attorney Matthew Pappas said the Oklevueha Native American Church was in the process of turning the location in Costa Mesa into a branch of one of its 200 chapters nationwide.
Despite California's medicinal marijuana law, Costa Mesa prohibits sales in the city, but Pappas claims federal religious freedom laws allow the church to use cannabis as well as the psychoactive cactus peyote, ayahuasca, or "any other plant-based entheogen", according to Bia Labate.
An officer who took part in the raid on January 27 told the LA Times that "there was no indication that it was acting as anything other than a marijuana dispensary."
City spokesman Tony Dodero said police found two large safes containing marijuana products and $6,000 in cash at the premises.
According to Dodero, several patients came to the door while police were inside. Five suspects were arrested on suspicion of distributing marijuana.
Pappas claims the church has been renting locations where marijuana dispensaries have operated in the past due to their understanding landlords.
The transition that was underway led to the misunderstanding, according to Pappas, and it is not yet known if charges will be brought against those arrested.
The church was founded by James Mooney after he had a falling out with the Native American Church over his desire to allow white residents of Salt Lake City to attend.
Mooney left the church and founded the Oklevueha Native American Church, inviting members without Native American heritage to attend.
A Utah branch was raided in 2000 and Mooney was convicted of "possessing and distributing peyote."
However, the state's supreme court reversed the decision saying he was exempt because he used "peyote in bona fide religious ceremonies."
The church filed a federal lawsuit against Sonoma County last November after sheriff's deputies raided a branch and destroyed marijuana plants, violating their religious rights, according to Pappas.
You can share this story on social media: