Japan kicks out star of Oscar-winning documentary about dolphin slaughter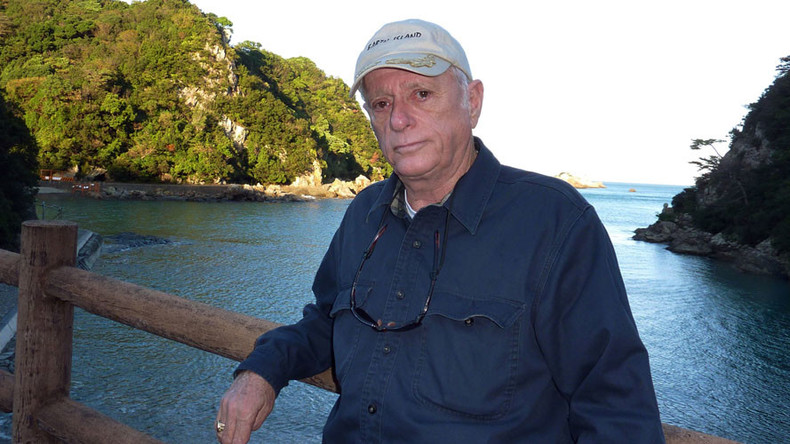 Japan has deported a dolphin conservation activist, who was the star of the Oscar-winning documentary 'The Cove', which described the traditional annual dolphin hunt at a Japanese village.
Ric O'Barry, 76, spent two weeks in detention in Japan after refusing to leave the country before the Japanese authorities barred him from entry as his appeal was being reviewed. He said the development would not discourage him from activism or undermine his love for the country.
"The work will continue," he told the Associated Press. "Taking me out of the picture won't stop it."
O'Barry starred in the 2009 Academy Award winner for documentaries. The film described how villagers in Taiji, in southern Wakayama Prefecture, herd dolphins into a cove and spear them to death for their meat. A handful of the marine mammals are captured and sold to aquariums.
He also worked as dolphin trainer for the Flipper TV series and currently heads a group called Dolphin Projects, which is dedicated to the peaceful protection of dolphins worldwide.
The Japanese authorities arrested O'Barry on the allegation that he lied about his plans during his Japan visits. He was also initially accused of having ties to the anti-whaling group Sea Shepherd, which he denies. The group is accused in Japan of endangering whaling crews and sabotaging their ships during their protests. Its members are branded "eco-terrorists" by some critics.
"I'm incarcerated on trumped up charges," O'Barry said during his detention. "In a world where so much that is wild and free has already been lost to us, we must leave these beautiful dolphins free to swim as they will and must."
It was the first time O'Barry had been arrested and deported from Japan, although the authorities had questioned him in the past.
Proponents of the Taiji dolphin drive hunt say it is traditional and that eating dolphin meat is no different from eating beef. At one point after the documentary had drawn worldwide attention to the village, it considered opening a marine park where visitors could watch dolphins perform and eat their slaughtered cousins' meat.
Critics say the practice is cruel and should be banned. Some animal rights activists say a dolphin's mind is developed enough to entitle the animal to certain rights, including the right to life.
You can share this story on social media: