'Bern your enthusiasm': Sanders steals the show on Saturday Night Live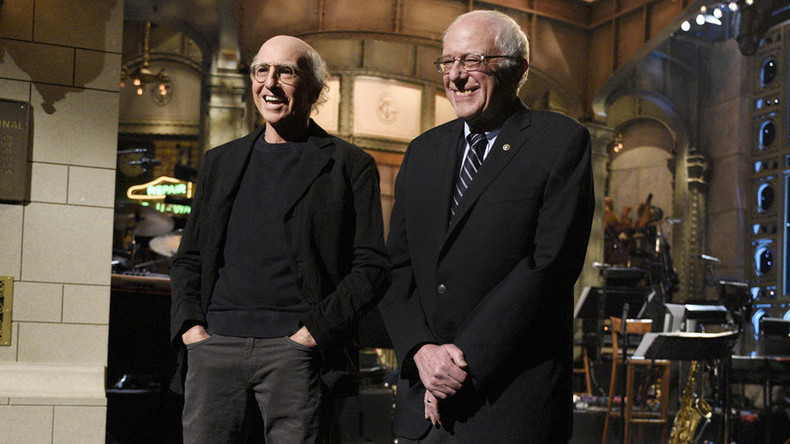 Vermont Senator Bernie Sanders' television comedy rite of passage was more than "pretty, pretty, pretty good" on Saturday Night Live this week alongside his impersonator Larry David.
The Democratic presidential candidate appeared with David, who was the guest host, in a sketch onboard a sinking ship as a European immigrant.
Sanders also helped David to introduce the musical guests of the evening, The 1975, nailing his impression of the "Curb Your Enthusiasm" star.
The biggest laugh of the night went to David's parody of Sanders and his hit HBO show with a sketch called "Bern your Enthusiasm."
It helps to know the context of Curb, but trust us, it's hilarious.
In the spirit of the night, Sanders changed his Twitter avatar to an image of Larry David.
He also posted an image on his Facebook page of David impersonating him with the caption, "We need your vacuum pennies!"
Clinton, Trump, Palin and now Sanders, who's next for SNL?
You can share this story on social media: