Democrats discover errors in Iowa Caucus results – report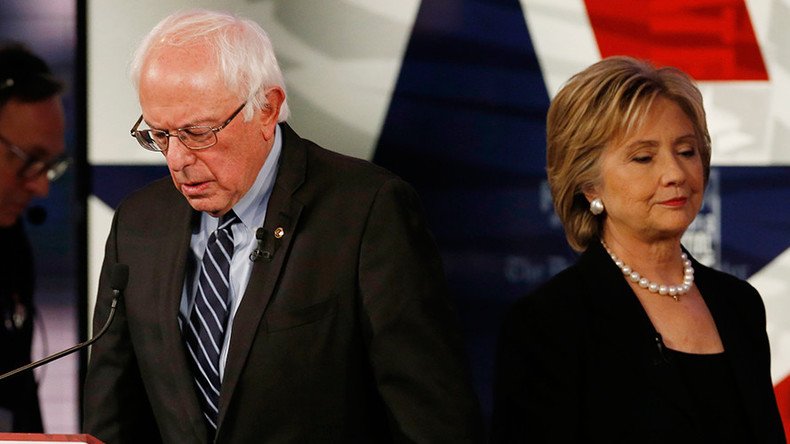 Iowa Democratic Party officials have found errors in its caucus results after a review and are making updates, according to The Des Moines Register.
The news comes as many Democrats and media outlets raise concerns about the accuracy of Monday's results.
Democratic presidential frontrunner Hillary Clinton was declared the winner, defeating rival Bernie Sanders by just 0.2 percentage points, with Clinton earning 49.9 percent of the vote to Sanders' 49.6 percent. Monday's caucus showed the second-highest number of participants and the closest results in Democratic caucus history.
"Both the Sanders and Clinton campaigns have flagged a very small number of concerns for us, and we are looking at them all on a case-by-case basis," Iowa Democratic Party spokesman Sam Lau told the Register on Friday.
The editorial board of the Register called for a "complete audit" that would include a release of raw vote totals, plus the results of coin tosses used to break ties according to caucus rules.
The Iowa Democratic Party did not have comprehensive records on how many coin flips/games of chance were held Monday evening, but they did have a partial record. CNN reported more than half of the 1,681 Democratic caucuses used a new Microsoft reporting app. Of those, there were exactly seven county delegates determined by coin flip. The remaining precincts used traditional phone-line reporting to transmit results.
According to CNN, seven of coin flips/games were recorded using the Microsoft app. Six of them involved Clinton vs Sanders, and Sanders won five of them. The seventh coin flip was between Sanders and O'Malley, which Sanders also won. This is in contrast to reports that Clinton won all coin flips that were performed during the night.
The Hill said the Sanders campaign has also called for the party to release the raw vote totals at each precinct.
Sanders said his team believes they may be entitled to at least two additional delegates, but he said, "no matter how it's recounted, it will break roughly even," according to CNN.
The Register, too, has received numerous reports that the results announced at precincts Monday night don't match what the Iowa Democratic Party has posted on its official results website.
You can share this story on social media: