'Leave my goats alone': Owner makes plea to serial goat rapist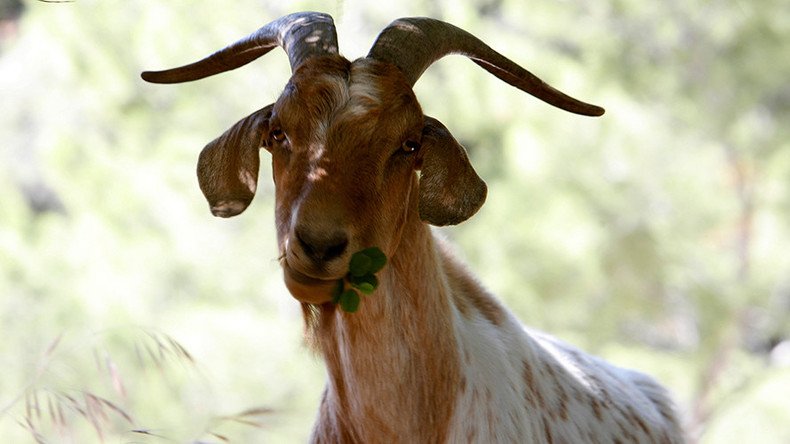 A woman in the US state of Florida has made a public plea to the suspect she believes sexually assaulted three of her goats.
Sharon Cruz-Pecina from the panhandle town of Caryville says the man in question was charged in 2014 with engaging in sexual activity with an animal and she knows it's him this time as well.
"Please leave my goats alone," Cruz-Pecina told WJHG News. "Please repent, please turn yourself in."
Cruz-Pecina says she has photographic evidence that the goats were assaulted, and had a rape kit done on one of the animals.
Her neighbors also saw the man "lingering" near her home.
"He's been attacking them and raping them," she said. "I'm not jumping to conclusions."
"There is numerous people within the mile, two miles of this guy's home who've had problems of him attacking their goats," she added.
Video surveillance has been set up by Cruz-Pecina's home, but no footage of the man has been recorded.
"He seems very elusive," Cruz-Pecina said.
Local police have launched an investigation into Cruz-Pecina's claims, but she feels the authorities are not giving the case enough of their time.
"I have had the officers out here a few times, I just didn't call [again] because I didn't think like they were taking me serious," she explained.
Bestiality is classed as a misdemeanor in Florida, although it took lawmakers three attempts to push the law through, having first failed to make it a felony in 2008.
A loophole remains, however, whereby it is not illegal to have oral sex with an animal.
You can share this story on social media: