Video shows moment crane collapsed in New York City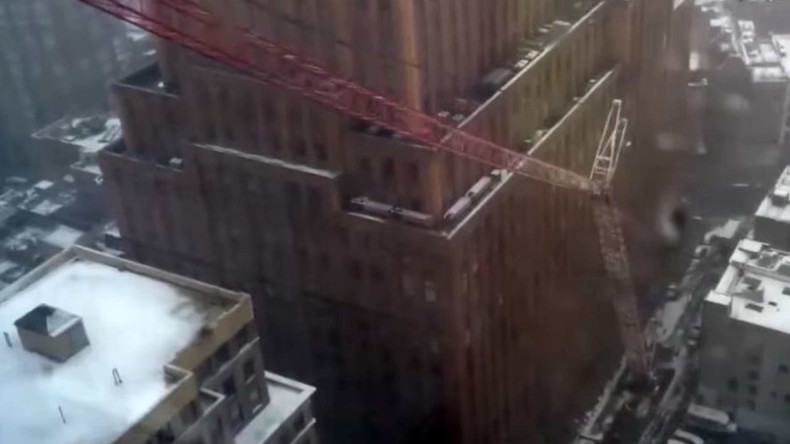 An electrician working in a nearby building to the crane that collapsed in the TriBeCa area of Manhattan caught the moments it fell on video.
Glenn Zito started filming the crane when he noticed it was unstable. The crane can be seen toppling over and crashing to the ground, in an incident that has left one person dead and three injured.
Footage filmed and uploaded through the new Ruptly Stringer app by an eye witness at the scene shows emergency services and construction workers at the site of the fallen crane as they begin the removal operation.
The crane collapse has caused gas leaks in several surrounding buildings, which have been evacuated as a precaution, said New York Mayor Bill de Blasio.
You can share this story on social media: