Table for one: Sea Lion takes booth at California restaurant (PHOTOS)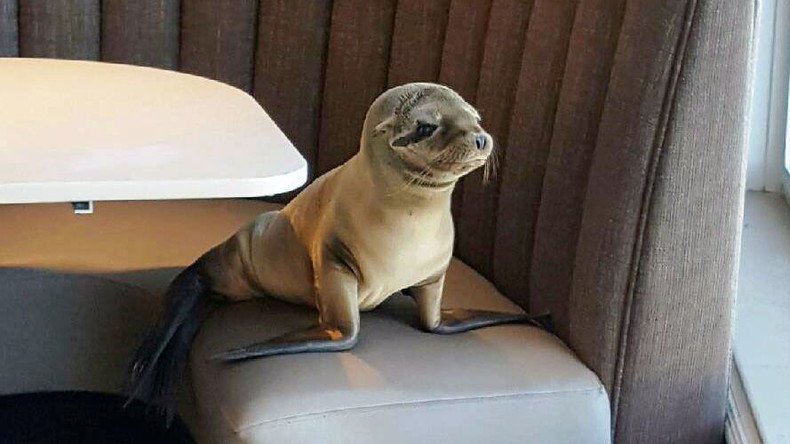 A sea lion with a taste for the finer things bellied up to a booth in an upmarket San Diego, California restaurant Thursday.
Staff at The Marine Room restaurant photographed the eight month-old female who had somehow managed to make her way into the oceanfront bistro in the affluent La Jolla area of the city.
"He was a little bit early for his high tide breakfast reservation," Marine Room executive chef Bernard Guillas joked on his Facebook page, not realizing the sea lion was female.
In one picture, the pup can be seen looking out the window, perhaps wondering why her date never showed.
Staff from the nearby SeaWorld theme park were called to rescue the young sea lion, who they said weighed only 20 pounds (9kg), less than half the normal size for its age, Reuters reports.


The rescue team say they are "guardedly optimistic" for the sea lion to make a full recovery.
Last month, a La Jolla gift store had a visit from a sea lion, which also went viral.
He's thought to have wandered into The Cave Store from an actual sea cave nearby, climbing 145 steps to reach the shop's entrance.
Fortunately, neither of them were on the menu, like these unlucky sea lions in Japan.
You can share this story on social media: