Cop beats cop: Black NYPD officer beaten up by policemen awarded $15 million in damages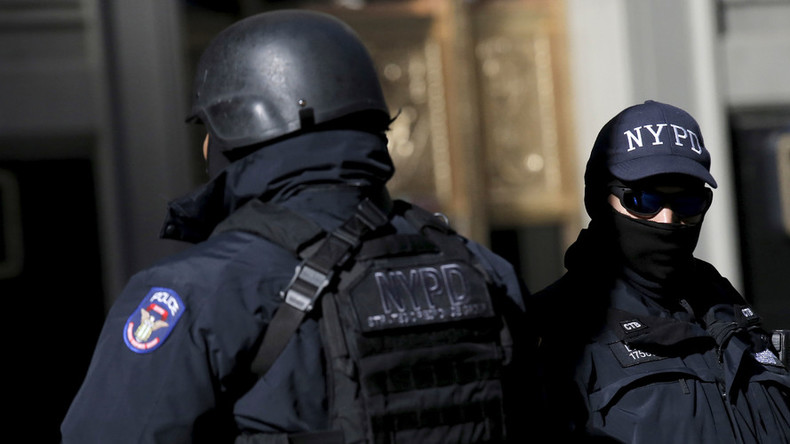 A federal jury has awarded $15 million in damages to an off-duty NYPD officer who was beaten up and pepper-sprayed inside his own home by fellow cops. His lawyer said the ex-officer was mistaken for an offender due to racial bias.
Larry Jackson, a 45-year-old black off-duty police officer, was holding his daughter's birthday party outside his home in Queens in 2010. In the middle of the party, a dispute between some of the guests broke out, forcing Jackson's wife to call 911.
When police arrived, they mistook Jackson for one of the troublemakers. He was beaten up with batons, pepper-sprayed in his face and had his hand fractured, despite his repeated attempts to tell the police he was a member of the NYPD.
"Dude, it is my house and I am a police officer too," Jackson told the arresting officers. But his protests were ignored, according to the complaint.
Jackson was then handcuffed and taken to a police station even after officers found his NYPD shield, which had been in his front pocket the whole time, the lawsuit says.
His suit, filed in 2011, says that his shooting hand was so severely injured that he might be forced to retire from law enforcement. Jackson and his attorney, Eric Sanders, believed Jackson was treated by the police with excessive force because he is black.
The Queens District Attorney investigated Jackson's claims that his fellow officers used excessive force, but found no wrongdoing, according to the New York Post.
The jury awarded $12.5 million in damages for the false arrest and use of excessive force, along with $2.6 million in punitive damages.
The Queens District Attorney's Office declined to prosecute the arresting officers following an investigation, the New York Post reported. The city's Law Department called the verdict "excessive," and said it may still be overturned.
"Nothing is final. Indeed, the judge's post-trial review could lead to the verdict being set aside or a new trial," the city Law Department said in a statement to the newspaper.
You can share this story on social media: