BMX superstar Dave Mirra dead in apparent suicide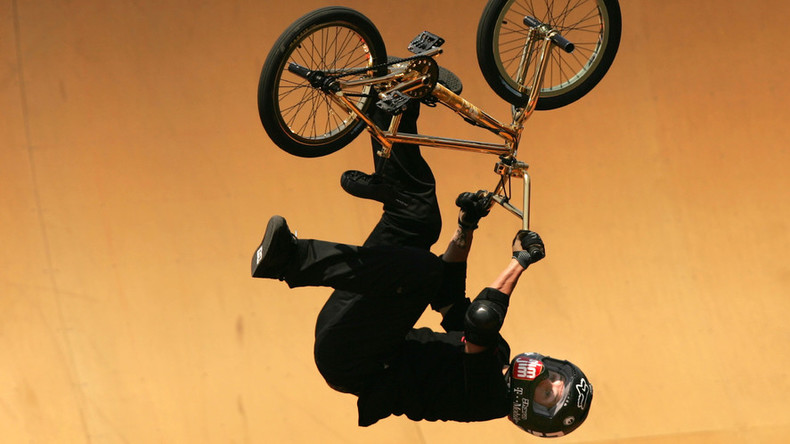 BMX legend, 14-time X-Games Champion and the holder of 24 gold medals, Dave Mirra, has been found dead in an apparent suicide. He was 41.
The news was reported by Greenville police in North Carolina on Thursday. Mirra reportedly died of a self-inflicted gunshot wound to the head. Authorities responded to a call, finding his body in a truck, TMZ Sports has confirmed.
Police have opened an investigation, but not much can be confirmed at this point. The only facts known are that Mirra was reportedly visiting friends in the area.
The biking legend had a wife and two children. Only hours earlier a picture had appeared on his Instagram account with his wife. The caption read "My rock! Thank god."
"I just wish he would have called me. I would have jumped on a plane in a second. There's always another way. If anyone needs help, just please get it. I feel sick about this," his close friend and fellow BMX veteran TJ Lavin told TMZ.
Mirra was also a star of several video games carrying his name, an MTV sports show host and the driver for Subaru's rally car racing team.
You can share this story on social media: