Cryo incentive: Pentagon offers to freeze troops' sperm and eggs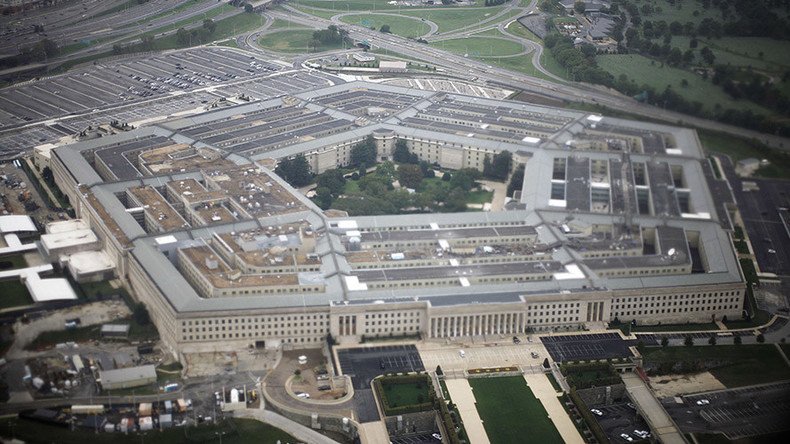 The US military is developing a pilot program that would allow its members to put off parenthood by freezing their sperm or eggs. The Pentagon hopes the odd form of family insurance will help attract – and keep – more soldiers, both male and female.
Troops may be more willing to put themselves in harm's way if there is a "backup" for their ability to father or bear children in case of a catastrophic injury – such as those inflicted by mines and improvised explosives on hundreds of US soldiers in Iraq and Afghanistan – the generals appear to believe.
"We can help our men and women preserve their ability to start a family, even if they suffer certain combat injuries," Defense Secretary Ash Carter said last week, announcing the plan alongside the military's other new family-friendly policies. "That's why we will cover the cost of freezing sperm or eggs through a pilot program for active-duty service members."
The majority of US service members are in the prime of their parenting years, according to Defense Department data quoted by Military Times. Nearly half of all enlisted personnel are under age 26, with 22 percent aged between 26 and 30. Four in 10 officers are between the ages of 26 and 35.
The sci-fi-sounding plan is part of the military's Force of the Future initiative, seeking to fully integrate women into every service branch, including combat roles that were previously off-limits.
Currently, most of the women serving in the military choose to leave after giving birth. Carter and the branch chiefs are hoping the proposed program will encourage female soldiers to put off having children and focus on their military career.
"This investment will also provide greater flexibility for our troops who want to start a family, but find it difficult because of where they find themselves in their careers," Carter said, according to the New York Times. "Particularly for women who are midgrade officers and enlisted personnel, this benefit will demonstrate that we understand the demands upon them and want to help them balance commitments to force and commitments to family."
Details of the program were still being worked out, and Carter is expected to outline the plan "in the coming weeks," Pentagon spokesman Matthew Allen told the Times. Only active-duty military personnel will be eligible for the two-year pilot program, which may be made permanent depending on the results of the evaluation.
While freezing sperm has been done for decades, technology allowing the successful preservation of eggs has only been around for a few years. Actually getting fertilized embryos from frozen cells is by no means guaranteed, either.
"Freezing sperm and eggs is not like freezing chicken for dinner," Arthur Caplan, a professor of bioethics at New York University's Langone Medical Center, told the Times. "If your eggs won't work, you won't find out until you're 39."
In addition to the technical issues involved, there are ethical concerns as well, Caplan says. "What happens if you die – can your wife use it?" What happens if the contractor taking care of the frozen sperm or eggs goes bankrupt, or mishandles the specimens?
The pilot program will be offered through Tricare, the military's health care plan. According to the Military Times, the Pentagon estimates the cost of the program at about $150 million over five years.
You can share this story on social media: