Rand Paul suspends 2016 presidential campaign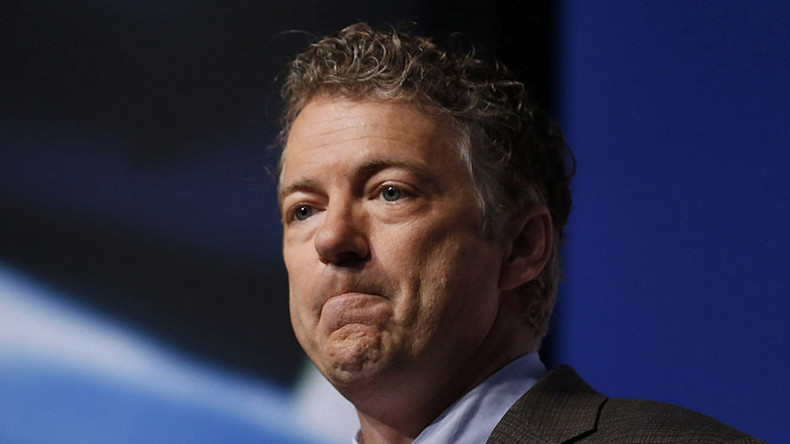 Republican presidential candidate Rand Paul has suspended his 2016 campaign, the Kentucky senator said in a statement, as cited by Reuters.
"It's been an incredible honor to run a principled campaign for the White House. Today, I will end where I began, ready and willing to fight for the cause of Liberty," Paul said.
Thanks again to the people of Iowa. It was great getting to meet you & I am especially grateful for the enthusiasm of students! Fight on!

— Dr. Rand Paul (@RandPaul) February 2, 2016
"Although, today I will suspend my campaign for president, the fight is far from over. I will continue to carry the torch for Liberty in the United States Senate and I look forward to earning the privilege to represent the people of Kentucky for another term."
It comes just two days after the Iowa caucuses, where Paul finished in fifth place with just 4.5 percent, behind rivals Ted Cruz, Donald Trump, Marco Rubio, and Ben Carson.
Paul's campaign focused on gaining momentum from younger, first-time voters and college students, though he failed to break single digits in national polls.
You can share this story on social media: