Umbilical cords stolen from storage unit, mother suspects people she knows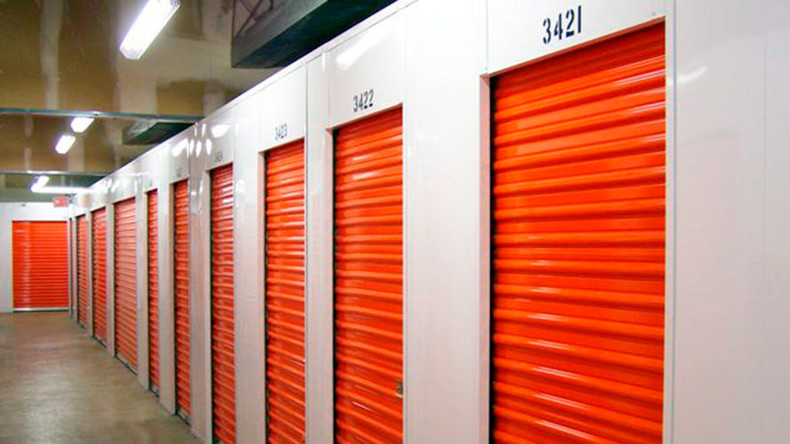 Baby bottles, toys, and supplies were all missing when Stevannie Preite last opened her storage unit, but the two items she'll never be able to replace are her children's umbilical cords. Preite suspects that people she once took for friends are the culprits.
"They remind me that they were once the connection to me and my children," Preite, 20, told the Great Falls Tribune.
It was early October when the then-pregnant single mother of two saw her property ravaged or pilfered. Preite was at the storage facility to change the lock for the unit she was using after moving out of her apartment into her mother's home. She has since given birth to twins.
"I cut off my mom's lock and changed it and I went back here to cut off mine and I couldn't cut it because it wasn't my lock," she told the Tribune.
The lock belonged to the storage facility's owner, Dean Erickson.
"It happens all the time. People leave their locks off, so that's why I put a new one on," Erickson told the Tribune. "Normally, if there's a break-in, it's a bunch of units, but this was only the one."
Two strollers, a swing, a bouncer, a car seat and baby bottles were all missing, presumably since at least September 8, when Erickson said he saw the unit was unsecured. He left a note for her on September 10, but to no avail. And the business doesn't keep security camera footage longer than a month, so by the time Preite realized she'd been robbed, all she could do was file a police report.
Preite planned for the umbilical cords to be keepsakes, and her grandmother was working on beaded boxes for them when the theft took place.
"I don't care about the jewelry box or the cheap Avon that was in it," Preite told the Tribune. "The cords are all that's really valuable to me. I can't get those back. I was the first one to let my grandma do the boxes, the first one to keep them."
"To have a box made for them so I can keep the connection forever would have been wonderful," Preite added.
"I think it was someone that knew me," Preite said, "because I have two units here, but I had different people load that one and then different people help me load this one."
You can share this story on social media: