Silly rabbits getting spliffy on marijuana? DEA agent's claim may not be legit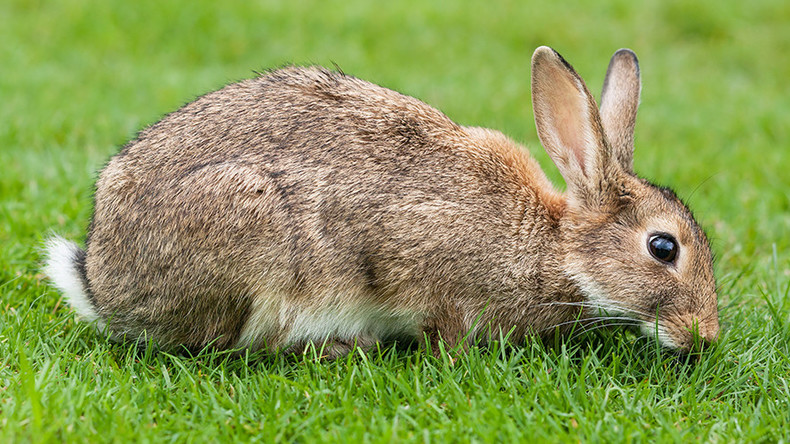 When Utah considered legalizing medicinal marijuana last year, a DEA officer addressed the state Senate to warn them he had seen rabbits so addled by pot that they had lost their survival instinct.
As funny as that sounds, the claim may not have any scientific backing, according to the results of a Freedom of Information Act request filed by the website MuckRock.
Drug Enforcement Agency special agent Matt Fairbanks addressed the Utah State Senate in February 2015 to speak on the environmental impacts of large-scale marijuana cultivation. As a member of the marijuana eradication team in Utah, Agent Fairbanks spoke of witnessing "entire mountainsides subjected to pesticides, harmful chemicals, deforestation and erosion," but his most chilling warning pertained to animal addiction.
"The deforestation has left marijuana grows with even rabbits that had cultivated a taste for the marijuana," Fairbanks warned, "where one of them refused to leave us, and we took all the marijuana around him, but his natural instincts to run were somehow gone."
Even though the bill required medical marijuana to be grown indoors, as the Guardian reports, some people were suspicious of the story of a stoned Peter Cottontail.
MuckRock was inspired by Fairbank's claim that he had come "to represent the actual science" of the effects of legalizing medicinal marijuana. In response, they filed a Freedom of Information Act request looking into any "and all reports, memos, notes, communications, or other materials related to the relationship between rabbits and marijuana."
It took a few months for the DEA to respond to their request, but they pulled all of the files that related to the relationship between rabbits and marijuana – and it was a whopping zero. In fact, MuckRock found that the Utah DEA reported no eradicated marijuana grow sites for 2014 .
They may not have found evidence of Peter Cottonmouth, but they did point out that Fairbanks belongs to the Cannabis Eradication Task Force, a team paid to remove marijuana from different counties across the country.
Although the stoned bunnies may not be supported by evidence, there are plenty of drunk squirrel videos on YouTube to support anyone trying to ban alcohol.
You can share this story on social media: