Not just for clubbing: Ketamine shows astounding progress in treating severe depression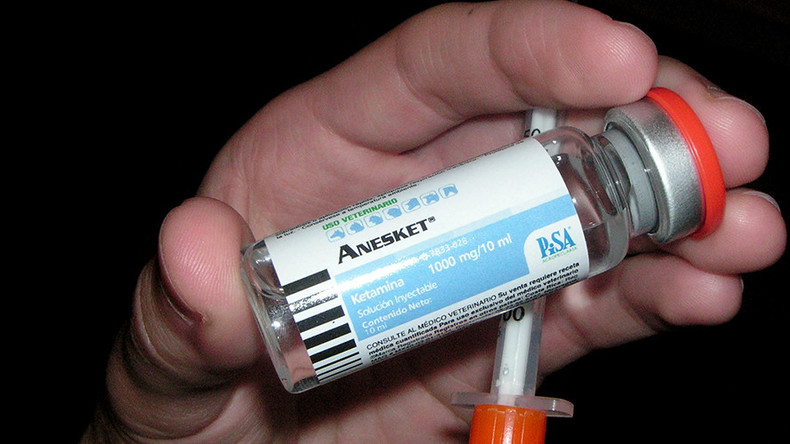 While it's best known as an illicit party drug, researchers say that ketamine is an effective depression treatment in three out of four patients, even those whose condition has proven difficult to tackle.
First synthesized in 1962, ketamine has medical uses that range from use as an anesthetic to treating people with chronic pain or asthma. It's since been appropriated as an illegal club drug, and received a great deal of negative publicity due to links to date rape and a number of deaths from accidents.
'Special K,' however, may be on the fast track to rehabilitation. Since 2006, studies have reported that it can break the kind of severe depression that often eludes treatment by conventional drugs.
"My life will always be divided into the time before that first infusion [of Ketamine] and the time after. That sense of suffering and pain draining away. I was bewildered by the absence of pain," longtime sufferer of severe depression Dennis Hartman told the Washington Post. Over his lifetime, he had cycled through 18 different antidepressants and mood stabilizers.
Conventional antidepressants can take weeks or even months to work, but ketamine works in the span of hours to end depression and suicidal thoughts. The Post reports that some experts are calling it the most significant advance in the field of mental health more than 50 years.
"It's not subtle," says Enrique Abreu, an Oregon anesthesiologist who has been treating depressed patients with ketamine since in 2012, according to the Post. "It's really obvious if it's going to be effective."

"And the response rate is unbelievable," Abreau added. "This drug is 75 percent effective, which means that three-quarters of my patients do well. Nothing in medicine has those kind of numbers."
A recent study by researchers at Vanderbilt University Medical Center has found that the antidepressant properties of ketamine spill over to mood and anxiety orders that result from alcohol withdrawal. Mice that were dependent on alcohol were given ketamine, and saw a speedy and long-term reversal to their withdrawal symptoms.
While the drug's seemingly-miraculous applications have not been greenlighted by the FDA, drug companies are researching their own patentable variations of the drug in anticipation of its approval.
Johnson & Johnson subsidiary Janssen Pharmaceutica is working on a ketamine derivative to be sold in the US as a nasal spray. The company recently began Phase 3 trials of the drug, where it is given to a large number of people in order to get a broad picture of its effects. Janssen says it plans to seek FDA approval by 2019.
Another ketamine-related drug called Rapastinel is in the pipeline as well. In Phase 2 studies that measure safety and effectiveness, it showed "rapid, substantial and sustained" reductions in symptoms of depression.
"They're all related but different," says Steven Levine, a New Jersey psychiatrist who operates a national ketamine clinic, said of the many other ketamine derivatives that are being developed, according to the Post. He added that the drugs being researched all attempt to harness the aspect of ketamine responsible for beating depression while minimizing its hallucinogenic and dissociative effects.
A growing number of academic medical centers, such Yale, the University of California San Diego and the Mayo clinic, are already offering ketamine treatment for sufferers of severe depression.
You can share this story on social media: