'Famous video' of cat licking milk takes over Times Square...for 3 minutes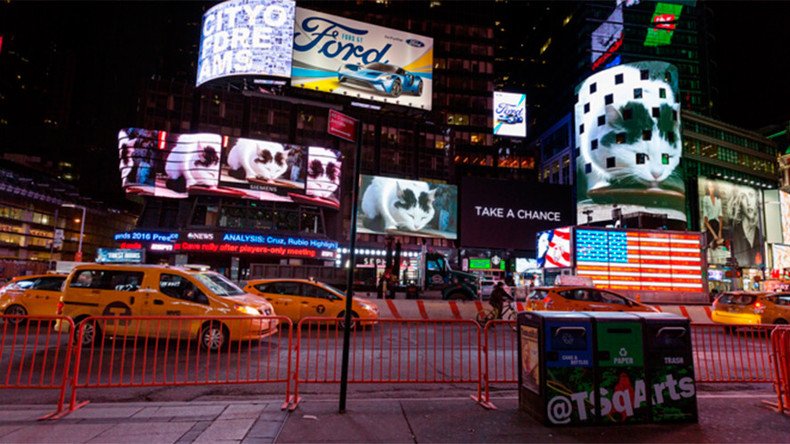 Cat lovers rejoice? If the internet's abundance of cat videos isn't making you purr, you can now watch a kitty licking milk in New York's Times Square for three minutes every midnight for the rest of February.
Why is there a video of a cat licking milk all over Times Square for three minutes, you ask? Are they promoting cats? Milk? Well the answer is no and no.
The video is actually part of Times Square's 'Midnight Movement', a public art program aimed at breaking up the constant stream of advertising. Although last month featured 'Heart of a Dog' so maybe it's just an animal lover thing.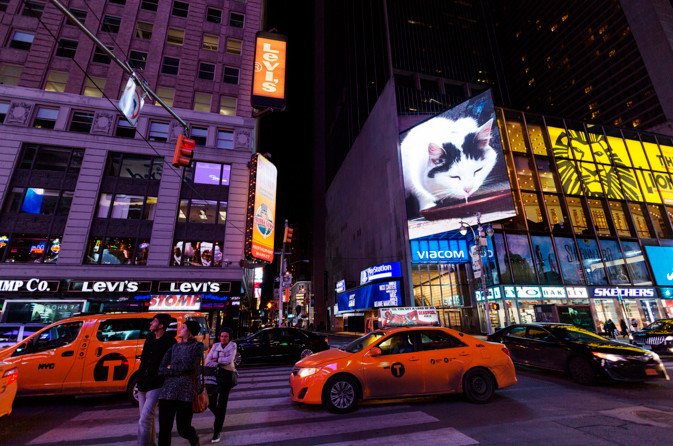 As a joint venture between the Times Square Advertising Coalition and Times Square Arts, each month a piece of "cutting-edge creative content" (i.e. the cat) is displayed across the square's electronic billboards from 11:57pm until 12:00am.
'Büsi (Kitty)' is a "famous video" by "one of the world's top contemporary artists" Peter Fischli and David Weiss.
"Büsi was not made as a discussion about kitsch. There was just something super-nice about this cat that we were attracted to. . . .To do something that's more spectacular than what's going on in Times Square would be impossible. We wanted to do something very simple and quiet: it was a logical step for us", said Fischli.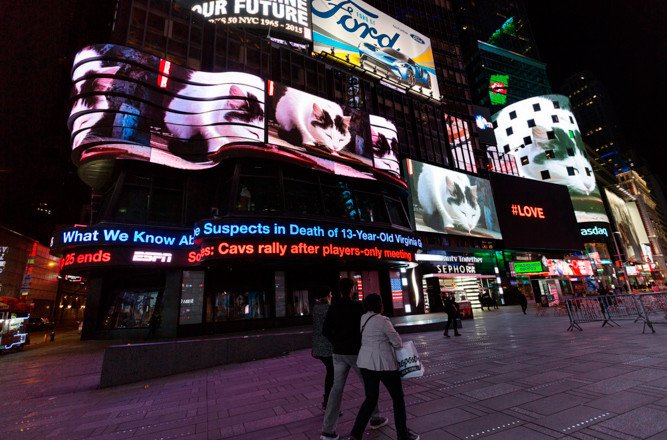 You may scoff, but 'Heart of the Dog' was short-listed for an Academy Award, so what do we know?
You can share this story on social media: