'White Pride' reversal: Wisconsin school accidentally gives gym racist name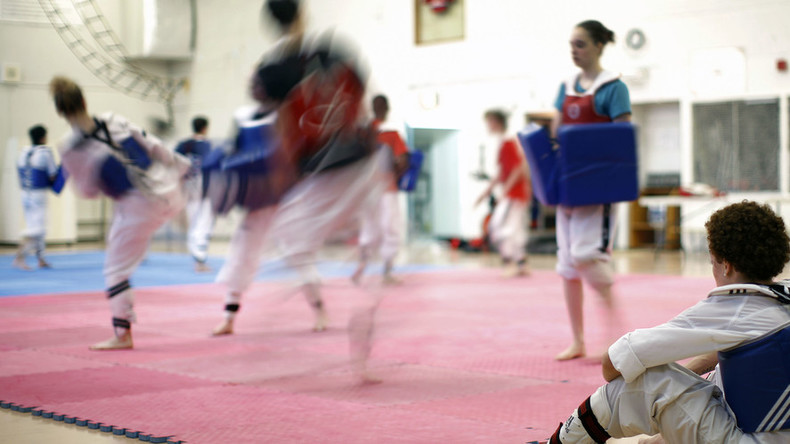 A middle school in the US state of Wisconsin has changed the intended name of its refurbished fitness center after criticism over its negative racist associations.
Following a $100,000 revamp, Meyer Middle School renamed its gym after one of its major donors, Roger T. White, whose contribution of $15,000 dollars earned him naming rights, River Falls Journal reports.
However, a major oversight was made when the school decided to combine its donor's name with the motto "build pride". The center was officially called the "Roger T. White - Pride Fitness Room as Presented by RCU" - shortened to "White Pride Fitness room".
A post about the center on the River Falls Journal Facebook page was followed by critical comments from online users: " The "White Pride fitness center?" Wow. So disappointing, River Falls," one poster wrote.
Another commented "This is terrible. White Pride? Which culturally insensitive committee let this slide? So much for building an inclusive community. As an RF native, I can't begin to say how disappointed I am."
The School District of River Falls later issued a statement clarifying their position.
"Any suggestion of racism, discrimination, or cultural insensitivity in the fitness room's title was wholly inadvertent. To prevent any future misunderstanding, the fitness center will be named and referred to as the "Roger T. White Wildcat Fitness Room or the Roger T. White - Fitness Room as Presented by RCU," it stated.
Not all online users believed the original name was offensive, however: "Some people just want to complain about something. How sad. I assumed the word pride was for the pride in our RF WILDCATS," one woman wrote.
"Are you kidding me?!?!?! Have we really become this sensitive that we have to call a guy's name racist? What a joke! First time I have been ashamed and embarrassed to be part of my community," another posted.
You can share this story on social media: