Hillary Clinton supporters endorse 19th century socialist Karl Marx as her vice president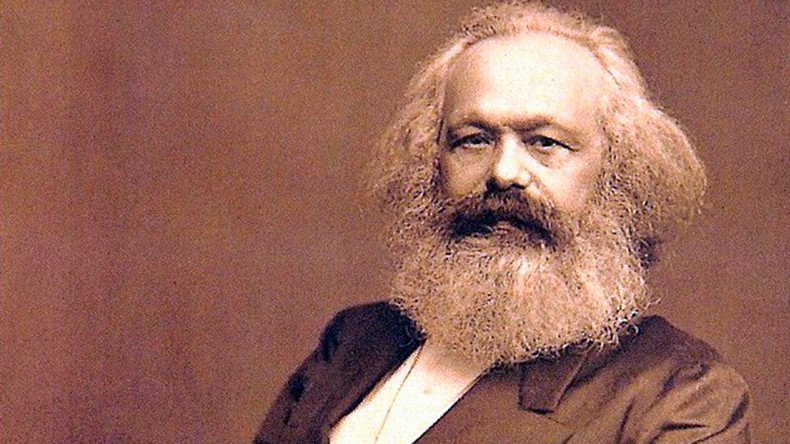 Some Americans seem to be disconnected with historical reality, as a number of Hillary Clinton supporters signed a mock petition to approve 19th century socialist philosopher Karl Marx as "her choice" for vice president if she's elected president.
Unaware of Marx's critique of the capitalist system, which he viewed as a progressive historical stage that would eventually stagnate due to internal contradictions and be followed by socialism, San Diego residents had no problem endorsing him as a running mate for democratic presidential hopeful Hillary Clinton.
Approaching San Diegans as they strolled along the beach, media critic Mark Dice asked locals for their signatures to support Karl Marx, at first as Clinton's economic adviser and then as her vice president.
"We're getting signatures from citizens," Dice told potential signees, "to make sure he gets on the ballot with her."
Not knowing that Marx died in 1883, before his mission to abolish capitalism was completed, San Diegans rushed to approve Hillary's choice, after Dice explained to them that he has been working side by side with both Clinton and President Barack Obama for years.
Despite Dice revealing to some that Marx was a communist, people nevertheless still signed the petition.
"Sure, I will support that," remarked one woman as long as Marx would "boost her candidacy credentials."
Another man signed the petition as long as she wins over potential republican candidate Donald Trump.
"She gotta step up, I don't like to see what Trump been doing," the man commented.
One man was brave enough to admit that he does "not know much about him [Marx] to make a decision," as he walked away from the clipboard.
You can share this story on social media: