Google testing secretive drone project that can beam 5G internet – report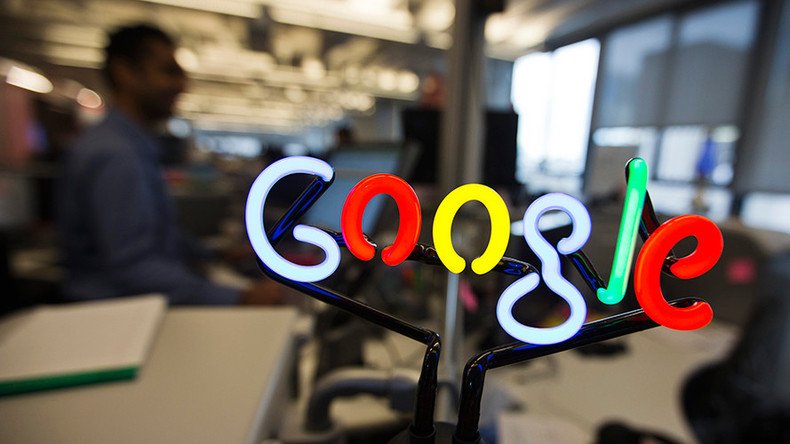 Google is reportedly testing a new internet connectivity program called Project Skybender. The project involves solar drones that use millimeter radio waves to allow the transmission of gigabits of data.
The search giant is said to be using drones to beam internet to ground users, with testing beginning last summer at New Mexico's Spaceport America, according to Guardian sources. Under the program, solar drones stay afloat for long periods of time and use millimeter radio waves to transmit gigabits of data "up to 40 times more than today's 4G LTE systems."
The Guardian reported that Google foresees a future of thousands of high-altitude, "self-flying aircraft delivering internet access around the world."
Millimeter waves represent the new front for wireless communication as the lower frequencies are almost used up, leading to spectrum shortages and challenges. Both Facebook and Google have been testing aerial devices to provide reliable wireless internet access in remote locations. Facebook itself has acquired Aquila, a solar-powered drone armed with Wi-Fi lasers, while Google had Project Loon,which employs huge floating balloons with transmitters.
Exploiting the higher frequencies would take the pressure off the lower frequencies, and expand wireless communications into the outer limits of radio technology, according to Electronic Design.
Millimeter waves occupy the frequency range of 30 gigahertz (microwave) to 300 gigahertz (infrared). Exploiting them would permit high digital data rates. Currently, the frequency waves are used in radio astronomy or remote sensing. In the lower frequencies, transmission rates are limited to 1 gigabyte, but in the millimeter-wave range, they could reach 10 gigabytes or more.
The drawback with millimeter waves is their limited range. The shorter the wavelength, the shorter the transmission range, and in this case it could limit the spread to 32 miles (10 meters). The loss can be overcome with "good receiver sensitivity, high transmit power, and high antenna gains" according to Electronic Design.
Another drawback is atmosphere, such as ran, fog and any moisture in the air, which can absorb millimeter waves and restrict their range. High-gain antennas are one solution.
Other organizations have already explored the millimeter wave technology. DARPA, the researcher of the US military, began a program called Mobile Hotspots in 2014, designed to provide one gigabit per second internet communications for troops operating in remote areas.
You can share this story on social media: