Democratic candidate O'Malley to suspend US presidential campaign – reports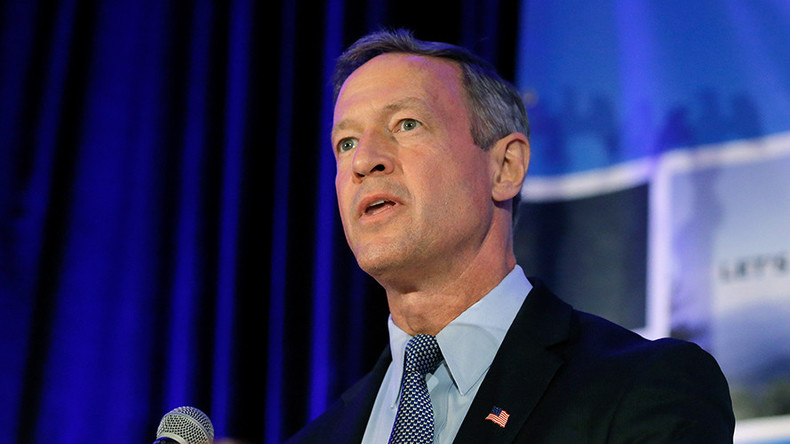 Former Maryland Governor Martin O'Malley will end his bid for the Democratic nomination for the presidency Monday night in Iowa, according to the Associated Press.
Despite spending a lot of time in the state, no precinct gave him more than 15 percent of the vote.
His opponents, former Secretary of State Hillary Clinton and Vermont Senator Bernie Sanders, dominated the voting. With 77 percent of precincts reported, Clinton had 50.4 percent of the vote while Sanders had 49.0 percent.
O'Malley, 53, lagged far behind Clinton and Sanders in the polls leading up to the caucus. With nearly 70 percent of the precincts reporting, O'Malley registered support from only 1 percent of voters, according to the Washington Post.
The former Maryland governor announced his presidential bid following his 2010 reelection for governor. His efforts to position himself as the leader of "new generation of leadership" never gained traction with supporters and he struggled to raise money.
"In a tough, unprecedented year, O'Malley spent more time in Iowa than any other candidate and remained the most accessible," an unnamed source familiar wit O'malley's plans told the Washington Post. "He ran an energetic and honorable campaign — leading the field with the most bold progressive policy proposals, and he successfully pushed the other candidates on gun safety, immigration, and climate policy."
You can share this story on social media: