DC bar to pay $687,000 to fired 'non-blonde' student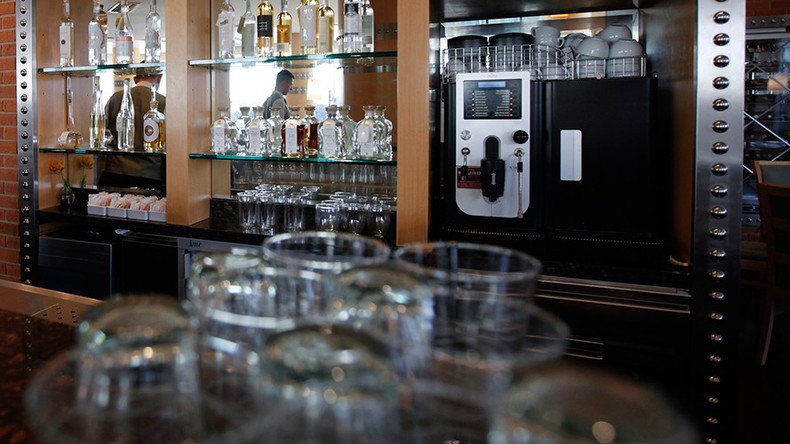 A Washington, DC bar that fired a Howard University student during her first shift for not being "blonde" or "white" has been ordered to pay the woman $687,000 in damages.
Mick Dadlani, owner of the Redline Sports Bar, was found guilty of racial discrimination against Briggitta Hardin, who was hired as a bartender in December 2010.
"Ms. Hardin introduced herself and extended her hand to greet Dadlani, but Dadlani refused to touch her hand," read the complaint, according to the Washingtonian. "Instead, Dadlani looked Ms. Hardin up and down with visible disgust and walked away, appearing angered by her presence."
Less than an hour later Hardin was told her services were no longer needed at the Redline.
READ MORE: Politics of hate and intolerance alive & well in America's 'flyover country'
During the two-week trial, Hardin's counsel touched upon a "broader scheme of discriminatory exclusion," highlighting an incident in May 2011 whereby Dadlani closed the bar early in order to "get 'them' out".
"Them" referred to a predominantly African-American crowd who were watching an NBA playoff game, according to Hardin's complaint. Dadlani's lawyers disputed the claims by saying the bar was losing money by staying open that evening.
Hardin's case was helped significantly by testimony from former managers and servers who confirmed Dadlani actively ignored black bartender applicants and preferred hiring "white, blonde women for bartending positions, and ignored management's repeated objections that such hiring restrictions are illegal," according to Harden's attorney, Megan Cacace.
READ MORE: San Francisco police subject of Justice Dept. review after controversial shooting
Redline defense pointed out their brown-haired and male bartenders as a counter to Cacace's allegations.
Hardin was awarded $175,000 in compensatory damages and $512,000 in punitive damages.
You can share this story on social media: