Dashcam captures fireball over DC (VIDEO)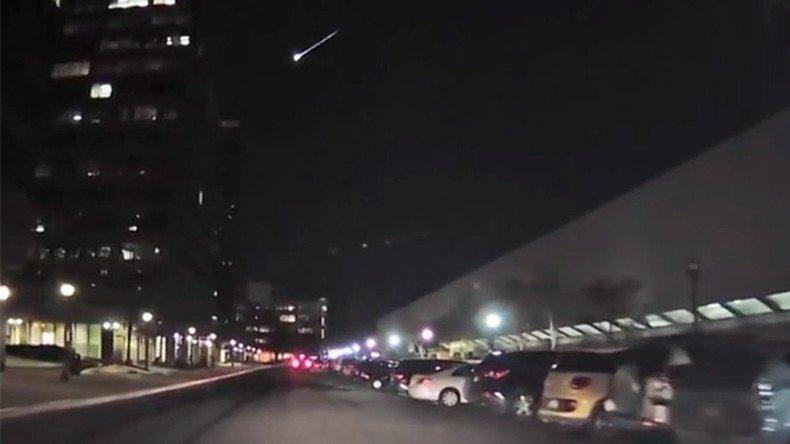 A bright meteor briefly lit up the skies over the US capital, before breaking up into fragments and fading away. Described as "huge" and "very bright," the streak of fire could be seen as far away as Canada.
Dozens of people reported seeing the fiery streak in the sky, most likely a small meteor breaking up in Earth's atmosphere, shortly after 6pm local time on Saturday. Alexander Salvador captured it on his dashboard camera in the Washington, DC suburb of Falls Church, Virginia.
The fireball was visible from as far as Canada, but most reports came from the northeastern US. The Washington Post received tweets from Baltimore, New Jersey, New York, Michigan and Ontario.
READ MORE: Planetary defense: NASA creates office to oversee asteroid detection

According to the American Meteor Society, a fireball is defined as a meteor brighter than the planet Venus. Earth is frequently bombarded by space rocks, but most of them burn up in the atmosphere like Saturday's fireball.
You can share this story on social media: