Little shop of horrors: MI couple arrested for black market cadaver business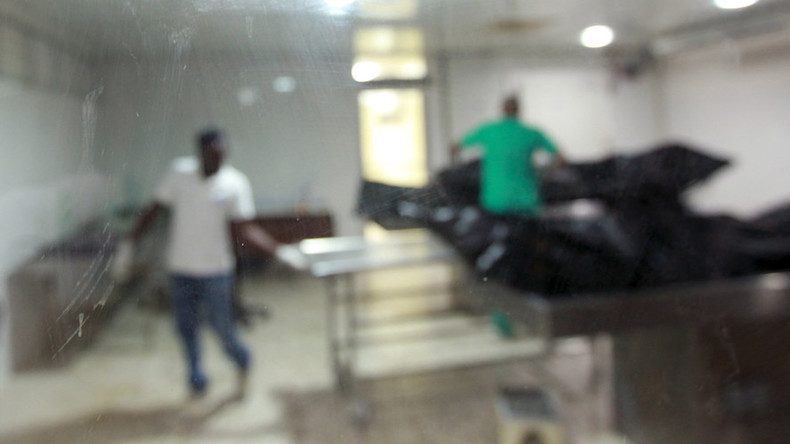 Anything involving over 1,000 body parts is going to be gruesome. Arthur and Elizabeth Rathburn of Grosse Pointe Park, Michigan, were arrested over their alleged involvement in a black market body-selling ring that exposed others to diseased parts.
Arthur Rathburn, 62, was once a respected University of Michigan morgue attendant who held patents related to the preparation of cadavers and even gave lectures on anatomy, according to the Detroit Free Press. However, after losing his job at the University of Michigan for possibly selling body parts, he started a business called International Biological and opened up shop in a warehouse in Detroit.
In a separate story, the Detroit Free Press reported that the FBI had been tracking Arthur Rathburn since 2010, but did not bust his Detroit warehouse until 2013. Although selling body parts is not a crime, the FBI found evidence that bodies had been dismembered without the donors' consent, diseased body parts were being sent to medical researchers without their knowledge, and that Rathburn was selling body parts when families had not consented to the sale.
Both Arthur Rathburn and his wife, Elizabeth Rathburn, 55, face charges for selling diseased body parts. According to the Detroit News, the couple allegedly knowingly sold body parts of individuals who had died from or tested positive for infectious diseases. They purchased the parts at a discounted price, but hid the test results showing the diseases from their customers.
At one point, the Rathburns shipped eight human heads via Delta Cargo packed only in trash bags and camping coolers. None of the heads had been embalmed and Arthur Rathburn allegedly told his customer that the blood at the bottom of the coolers was actually Listerine. One of the heads belonged to an individual who had died of bacterial sepsis and pneumonia, a fact that the Detroit News reports Rathburn knew.
According to the Free Press, that was not the only time the Rathburns had provided their customers with diseased body parts without notifying them. In 2011, they shipped a head and neck to a conference that was infected with Hepatitis B. They have allegedly also passed along part parts containing Hepatitis C and HIV.
The risks posed to the handlers of the body parts are serious.
"This alleged scheme to distribute diseased body parts not only defrauded customers from the monetary value of their contracts, but also exposed them and others to infection," US Attorney Barbara McQuade explained in a statement. "The alleged conduct risked the health of medical students, dental students and baggage handlers."
The 19-page long indictment contains a long list of charges, including wire fraud, aiding and abetting, making false statements, and claims that, rather than using industry appropriate autopsy equipment, Rathburn dissected and dismembered the bodies with chainsaws, the Detroit Free Press reports.
If convicted on all charges, the Rathburns could face up to 20 years in prison.
You can share this story on social media: