Fox News fails to disclose Rubio ties to pollster Frank Luntz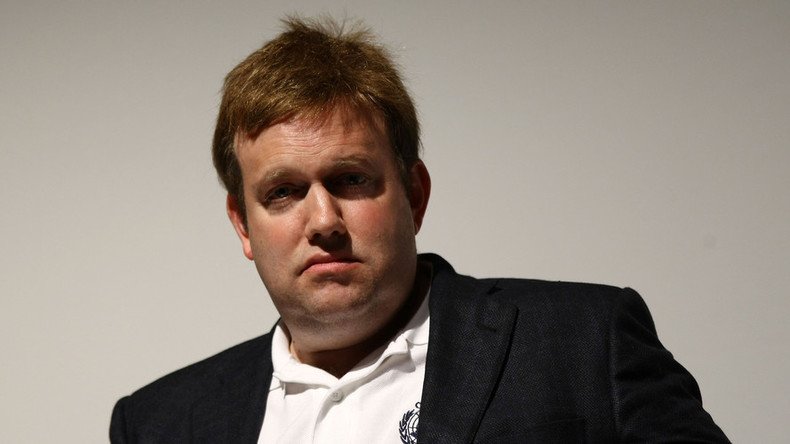 Fresh from a boycott by Republican presidential frontrunner Donald Trump, Fox News is facing criticism for failing to reveal that controversial pollster Frank Luntz, who led their post-debate focus group, has financial ties to candidate Marco Rubio.
Described as "the propagandist of the century," Luntz polled a group of voters about the candidates' debate performances and aired flattering clips of the Florida senator while asking questions about his likability.
What Fox and Luntz failed to disclose was that the pollster had been hired by Rubio in 2012 to help him write "100 Innovative Ideas for Florida's Future".
The pollster's company, Luntz Global Partners, specializes in "harnessing the power of language and visuals to change hearts, change minds and change behaviors".
Following the debate, Fox News host Megyn Kelly introduced the Oxford-educated pollster, who started talking about a question Kelly had posed to Rubio on immigration.
"I want to begin with this most important and impactful moment of this debate, it was your challenge of Marco Rubio and watch how well he did on immigration," Luntz said before showing a clip of Rubio.
The scene then cuts to the focus group applauding, and Luntz asking how many of them would vote for Rubio after the debate.
When Luntz showed the "highest tested" clip of the night, he described it as "humorous and (with) a significant amount of respect for our American heroes."
The clip shows Rubio making an anti-socialist joke about Bernie Sanders and suggesting "Hillary Clinton is disqualified from being the Commander in Chief."
This isn't the first time Luntz has talked about Rubio on Fox News without mentioning his financial ties to the candidate.
In January, Luntz appeared on Neil Cavuto's show, where he claimed Rubio was "the most optimistic, the most focused on the American dream of any of the candidates."
In 2013, Luntz appeared on Fox and Friends to praise Rubio and House Speaker Paul Ryan, but failed to mention they had been his clients in the past.
The "fair and balanced" network has also been criticized for not living up to its motto because Fox VP Bill Sammon's daughter works as Rubio's national press secretary, according to the conservative website Breitbart.
In addition to Fox News, Luntz works with CBS, another major US television network.
CBS received complaints about the pollster's questioning of a Muslim-American focus group in December 2015, when he was accused of silencing members who criticized US government policies and framing questions to fit his agenda.
READ MORE: CBS News 'cut out most critical remarks' by American Muslim panel – members
The network also came under fire in 2013, for failing to disclose that Luntz had received $15,000 from House Majority Leader Eric Cantor's campaign.
You can share this story on social media: