Ohio lawmaker dismisses opponent as 'young gal' because she's a 30 y/o mom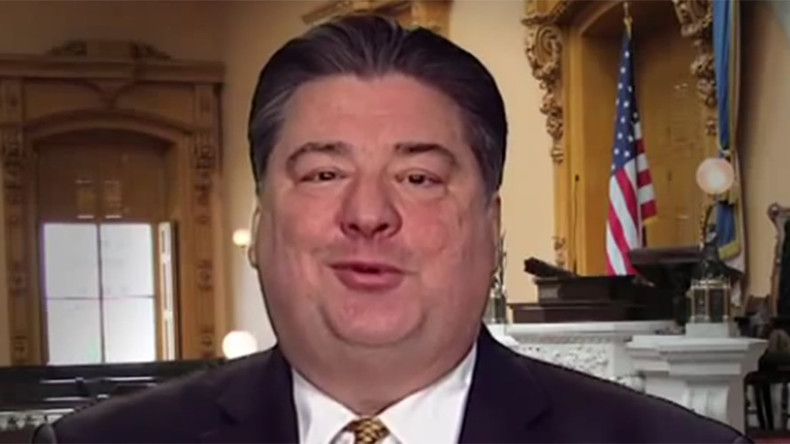 One lawmaker in the race for the Ohio House of Representatives has suggested his opponent is not fit for office because she is a young mother. Senator Tom Patton has come under fire over remarks about his primary challenger, Jennifer Herold.
Patton is currently the majority leader in the state's Senate, but cannot remain in the legislature's upper house due to term limits. He is facing off against Herold in the Republican primary in the state's 7th district. In a recent interview with America's Work Force Radio, Patton said he believed Herold is not fit for office.
"The gal that's running against me is a 30-year-old, you know, mom, mother of two infants," the 62-year-old said. "And I don't know if anybody explained to her we've got to spend three nights a week in Columbus. So, how does that work out for you?"
"I waited until I was 48 and my kids were raised, and at least adults, before we took the opportunity to try," he added.
Patton also referred to Herold as a "young gal" and "sweetie" during the interview, remarks that Herold described as "insulting and discriminatory" in a statement on her campaign's Facebook page.
"In a district that is composed of over 50% women, with many parents who successfully balance demanding jobs as well as a family, there is no place for this kind of anti-working parent mentality," the statement read.
Herold lists numerous examples of other women who ran for office with young children, including former Governor Sarah Palin (R-Alaska) who had five children when she was on the presidential ticket in 2008, including a newborn.
"And one last thing, Tom, only one man in my life is allowed to call me 'sweetie'," Herold added.
Patton has since responded to Herold saying his comments "appear to have been misunderstood".
"As a widower who raised five daughters, it was not my intention to suggest that a young mother couldn't serve ably in the legislature," he said in a statement, Cleveland.com reported. "I used a poor choice of words to express what I know first-hand - raising young children and working is tough. I sincerely apologize if my words were misplaced on this matter."
Party chair for Ohio's Cuyahoga County, Rob Frost, has also backed Patton, saying "these are not sexist or out-of-line comments."
You can share this story on social media: