30 years later: America remembers Challenger space shuttle tragedy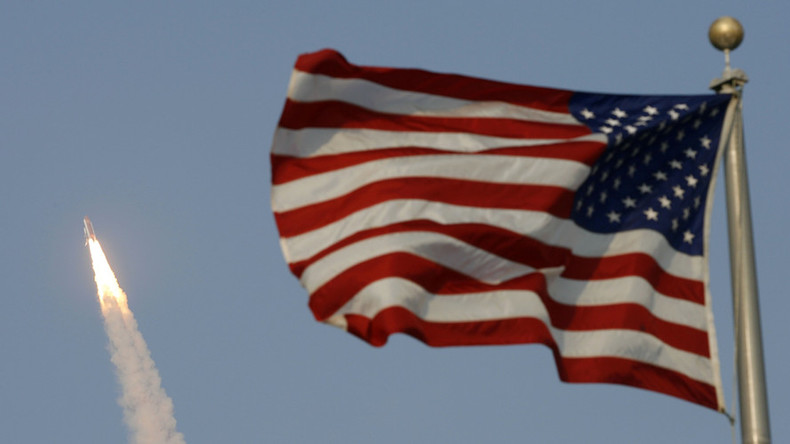 On January 28th, 1986 millions of Americans took a pause in their day to watch six astronauts and one teacher prepare for liftoff on NASA's space shuttle, Challenger. As schoolchildren watched in class, the triumph of the launch gave way to tragedy.
On January 29th, 1986, the Miami Herald declared that "space's age of innocence ends." For many watching, that particular space mission was impressive not only as a feat of science, but also as the first shuttle flight with a civilian on board. Christa McAuliffe, a schoolteacher from New Hampshire, had been selected to become the first member of NASA's citizen-in-space program.
The seven crew members aboard the space shuttle Challenger were:
Francis R. "Dick" Scobee
Michael J. Smith
Ellison Onizuka
Judith Resnik
Ronald McNair
Gregory Jarvis
Christa McAuliffe
With the average American feeling closer than ever to space during the space shuttle program, millions tuned in to watch the launch. As the shuttle took off, all seemed well. However, just a minute later, the shuttle suddenly burst into flames as it exploded. The New York Times reported that a seal had failed on a rocket booster.
Thirty years later, America paid tribute to those who died.
"Every year at this time we take a moment to reflect as the NASA family on the very broad shoulders on which we stand: the shoulders of those men and women of NASA who gave their lives so that you and I could continue to reach for new heights for the benefit of all humankind," wrote NASA Administrator Charles Bolden in a statement on NASA's website.
President Barack Obama also reflected on the tragedy.
"We must never forget the courageous Americans who made the ultimate sacrifice to expand the boundaries of understanding," he wrote in a statement for NASA.
"Reaching for those unbounded heights has been fundamental to developing our national character—helping us find the capacity to lead the human race to the next frontiers of discovery and the wisdom to use that knowledge for the better."
Today, many people paused to reflect on the lives, hopes, and mission of the seven crew members on board the Challenger. Some people, such as Questlove, remember seeing the disaster as a child, while current astronauts took a moment to reflect and remember the first televised space disaster in American history.
You can share this story on social media: