'Why would you want a fat Barbie?' Internet gives mixed reaction to re-designed dolls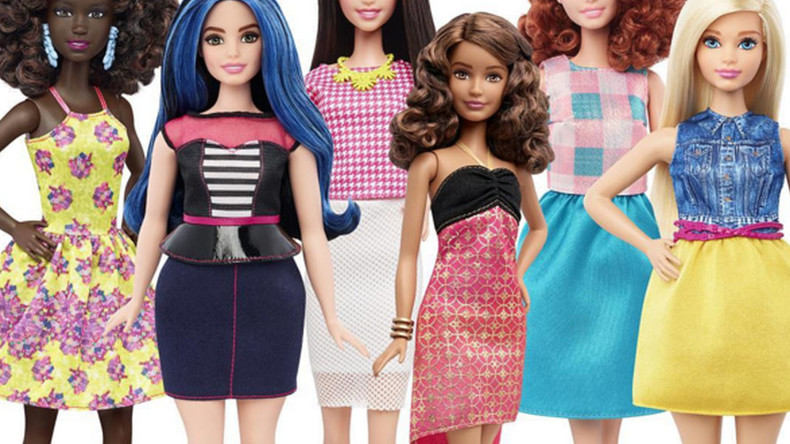 Barbie's maker Mattel is dragging itself into the 21st century with a new line of dolls intended to reflect the modern world – but the internet is having very mixed feelings about it.
Often criticized for a portrayal of women focusing on white, tall, and disproportionately thin dolls, Mattel has introduced three new body types for its most famous creation – curvy, tall, and petite.
Although the company rakes in around $1 billion annually through the sale of Barbie dolls, competition from other brands has resulted in sales of the iconic diva falling by 20 percent between 2012 and 2014, Time reports.
In an attempt to claw back its profit margins, the company has shifted its focus to what Barbie might look like in a more modern context.
The result is, basically, that slightly chubbier, taller, and shorter Barbies have been developed. Mattel also boasts that the new range of dolls come in "7 skin tones, 22 eye colors, and 24 hairstyles."
Twitter has come alight with reaction to the new dolls, with many welcoming the changes.
Others though, weren't so sure.
While acknowledging the modern dolls were a step in the right direction, some Twitter users felt Mattel hadn't gone far enough with their changes.
While some of Barbie's male fans have called for Ken to now become more realistic as well.
You can share this story on social media: