Pornhub & Chill: Website snowed under with traffic during Storm Jonas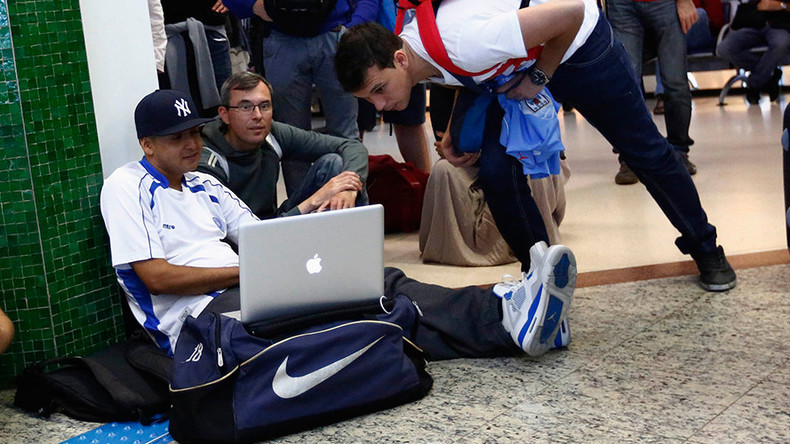 As Storm Jonas covered America's east coast in a blanket of snow, many were stuck indoors - but it's not hard to see how people passed the time, given the latest figures from a major North American porn site.
New data from pornhub.com shows an increase in traffic to its site over the weekend of Friday January 22 to Sunday January 24, with the greatest swell along the east coast, coming from Washington DC.
"With nowhere to go, and plenty of time on their hands, people chose to put their hands to good use and headed to Pornhub – much more than usual," a statement from the site reads.
The highest usage was recorded among those living in the country's center of power, Washington DC, which saw an average increase of 23 percent over the three storm days.
It seems the people of DC found they had free time for porn in the early hours of Sunday morning, with an increase of nearly 90 per cent in traffic to the site between 4 a.m. and 5 a.m.
There was a later increase of 65 per cent at around 1pm, which was repeated at 10 p.m.
Boston's greatest average increase in site visits was on Saturday, with a boost of 8 percent, but the biggest single gain came at 10 p.m. on Sunday with traffic growing by one-third compared to an average Sunday at that time.
In neighboring New York, Saturday traffic jumped 9 percent, while the biggest traffic increase came at 10 p.m. on Sunday, when there was an increase of nearly 35 percent.
For the people of Philadelphia, Sunday was the day most people sought relief from the cold, with an increase of 14 per cent in traffic.
In Philly, it was a case of either early risers or night owls causing the city's spike in activity on Pornhub, with an increase of nearly 50 percent between 2 a.m. and 4 a.m. on Friday.
The surge in Pornhub's traffic comes only two months after the site witnessed a drop in visitors when the highly anticipated videogame Fallout 4 was released.
There was a 10 per cent drop in numbers to the site on November 10, 2015, the day the game was released.
You can share this story on social media: