Black people in Florida ticketed twice as often as whites for seat belt violations – ACLU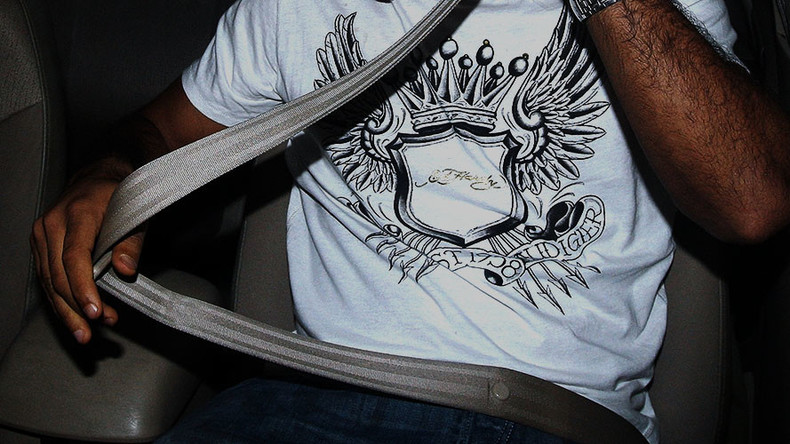 The American Civil Liberties Union (ACLU) is calling for an investigation by the Florida Attorney General's Office of Civil Rights and County Commissions into racial disparities in the enforcement of seat belt laws.
This comes after a recent ACLU report entitled Racial Disparities in Florida Safety Belt Law Enforcement revealed a wide gap between the number of motorists ticketed in Florida depending on their race.
Black people made up only 13.5 percent of drivers in Florida in 2014 but received nearly 22 percent of seat belt citations reported to state authorities. Statewide, black motorists were stopped and ticketed for seatbelt violations nearly twice as often as white motorists.
"The numbers are shocking. These racial disparities raise serious concerns that officers are engaging in racial profiling when enforcing the state's safety belt law," said Nusrat Choudhury, an attorney with the ACLU's Racial Justice Program and co-author of the report.
In Orange County, Palm Beach County, and Escambia County, the disparities were even greater. Black motorists were stopped and ticketed 2.8 times more often than white motorists by the Orange County Sheriff's Office in 2014, and three times more by the Palm Beach County Sheriff's Office the same year.
The last available data for Escambia County is from 2011, when black people were pulled over and cited four times more than white people.
The ACLU pointed out "the differences in seatbelt-wearing behavior between Black and white people, as documented by statewide and national studies, do not explain the racial disparities in seatbelt citation rates identified in this report."
The analysis in the report is based on publicly available data reported by law enforcement agencies across Florida.
Since 2005, a law has required each agency to annually report the race and ethnicity of anyone ticketed for failure to wear a seatbelt to the Florida Department of Highway Safety and Motor Vehicles. Nonetheless, the number of agencies actually reporting this hit a nine-year low in 2014, when only 147 agencies complied, according to the ACLU.
"We cannot have a law that requires the reporting of the race of ticket recipients and has no consequences for the agencies that fail to comply," said Howard Simon, executive director of the ACLU of Florida, in a statement.
Information from the Miami and Tampa police departments is among that missing from annual reports from the Department of Highway Safety and Motor Vehicles. Tampa Police Department data appears only in the state's 2005 report, while the Miami Police Department failed to report data to the state in 2005, 2009, 2012, 2013 and 2014.
The ACLU is calling for legislation that would, in the future, penalize law enforcement agencies that fail to comply with the statute's reporting requirement. The organization is also insisting that any agency whose enforcement of the seatbelt law has met or exceeded the statewide racial disparity be investigated by the Florida Attorney General's Office of Civil Rights and local commissions.
Additionally, the ACLU wants law enforcement to collect and analyze data for all traffic and pedestrian stops, provide testing on implicit bias and training on bias-free policing to all officers, and retrain officers whose stop-and-summons practices result in large racial disparities.
You can share this story on social media: