LA County, Minnesota confirm first cases of Zika virus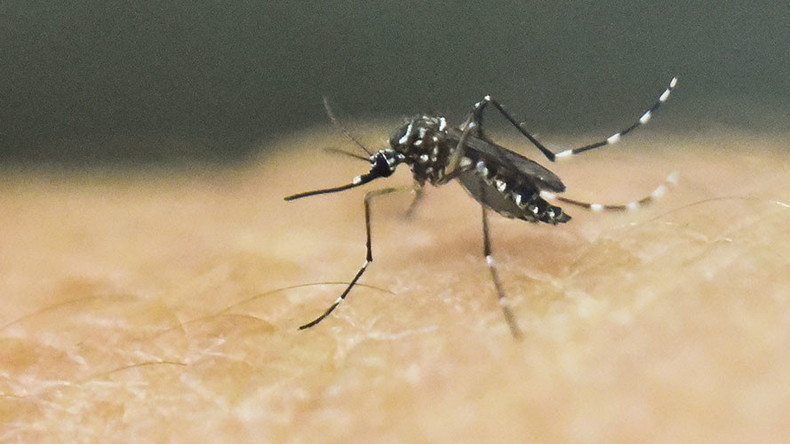 A Los Angeles County girl who had traveled to El Salvador late last year was infected with the mosquito-borne Zika virus, health officials confirmed. Elsewhere, a Minnesota traveler was also confirmed to have contracted the virus.
LA County health officials said Tuesday that the adolescent girl contracted the disease when she traveled to El Salvador in late November, but she has since recovered. There have been at least 22 cases of the illness affecting travelers returning to the US, according to the Centers for Disease Control and Prevention (CDC).
Meanwhile, the Minnesota Health Department (MDH) and the CDC stated Wednesday that a woman in her 60s from Anoka County tested positive for the disease. Health officials said the case did not indicate a risk for spread in Minnesota.
A Zika case was confirmed in the state last year, but this is the first one to be reported in 2016.
"Zika virus is not a health threat for people in Minnesota, but it is a reminder that anyone traveling to a different part of the world should be mindful of the health issues present in that region," said MDH Commissioner Ed Ehlinger. "Since some regions where Zika is circulating are popular destinations for Minnesota travelers in the winter, we expected we might see cases of Zika in the state."
The infection is causing alarm because it has been linked to serious birth defects in Brazil, causing officials nationwide to warn visitors to take precautions against mosquitoes when traveling abroad to countries in the Caribbean and Latin America. Pregnant women traveling to these countries are advised to postpone their trips.
The mosquito-borne illness was unheard of outside of Africa, Southeast Asia and Pacific islands before last year. In 2015, however, an outbreak was reported in the Brazil, and the disease has been reported in 20 other countries in North and South America.
On January 22, the CDC included the United States Virgin Islands, Puerto Rico and the Dominican Republic to that list. Brazil, which is scheduled to host the Summer Olympics in 2016, is also on the list.
Many airlines have begun to offer refunds to passengers with flights booked to affected regions. British Airways, for example, is allowing customers going to certain Zika-affected areas to choose an alternate destination, delay their journey or change their booking for free, according to CNN Money.
The mosquito-borne disease isn't contagious, only passing from person to person if a mosquito bites the blood of an infected person and then bites another.
Symptoms include red eyes, fever, joint pain and rash, but infected people often don't experience any symptoms at all. However, there has been a surge in serious birth defects that are believed to have been caused by pregnant mothers carrying the virus.
The Zika virus has not yet been locally transmitted in any US states, but the number of travelers coming back to the country with the disease is expected to increase from the current CDC confirmations of 12 cases.
This is because of the greater frequency of outbreaks in countries like Brazil, where 3,5000 babies born with microcephaly – an underdeveloped brain and head, a birth defect caused by the disease – are being tested for the virus.
Officials in Colombia, Ecuador and El Salvador have even gone as far as recommending that women wait to get pregnant until more is known about the virus.
READ MORE: Zika virus spreading in Europe as 1st person tests positive in Denmark
Compounding fears is the fact that the Aedes aegypti, the mosquito that carries the virus, has been detected in 12 of California's 58 counties, including in the San Gabriel Valley in East Los Angeles.
"Zika is one of several mosquito-borne diseases that may infect travelers, including chikungunya and dengue," Dr. Jeffrey Gunzenhauser, interim health officer for Los Angeles County, said in a statement. "Avoid mosquito bites, especially when visiting places known to have these diseases."
Mosquitos that carry Zika are not native to the US, and the disease was originally only found in tropical areas. The World Health Organization, however, says that the disease will probably spread to all of the Americas.
You can share this story on social media: