Tornado touches down in central Florida (PHOTOS, VIDEO)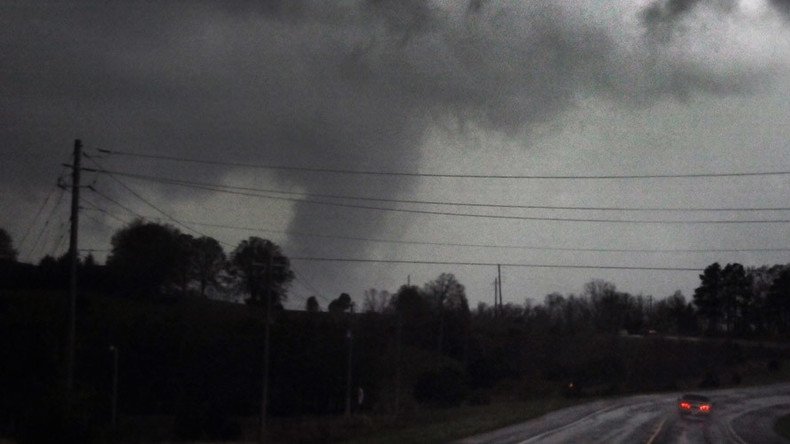 Two people were reported injured and many vehicles were tossed about as a twister touched down in Coconut Creek, Florida.
Heavy storms on Wednesday morning soaked the area, just a few miles inland from Florida's Atlantic coast, between Boca Raton and Fort Lauderdale.
At Broward College, the twister picked up cars, tossing them around. Several vehicles ended up stacked on top of others.
Though no one captured the actual water spout, students took videos of the aftermath and shared them on social media.
The tornado knocked over a truck and uprooted several trees in the nearby residential area as well.
Local media reported two injuries from storm-related events, without giving further details. Severe storm and flood warnings are in effect through Thursday.
You can share this story on social media: