Diversity deferred: Report shows most US spies are white guys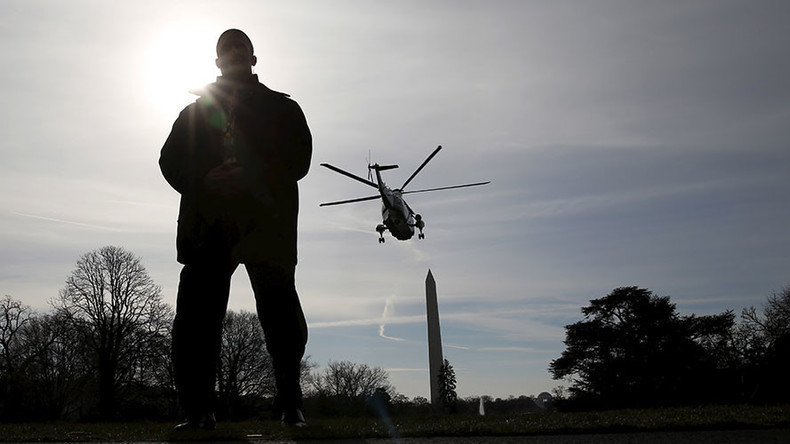 Virtually anyone can be spied on by America's vast intelligence networks, but it's mostly white men that are doing the spying, a newly revealed government report shows.
An internal document from the Office of the Director of National Intelligence, which spearheads 17 US intelligence agencies, reveals that the intelligence community is predominantly white (77 percent) and male (67 percent).
The ODNI document was acquired through a Freedom of Information Act request made by the security studies department at the University of Texas at El Paso (UTEP) to find out how diverse the intelligence service is, and specifically how many Latinos were employed.
"To properly understand a wide world of actors and adversaries, the U.S. intelligence community needs a diverse workforce. The good news is that the intelligence community understands this; the bad news is it's still largely white and male," wrote Damien Van Puyvelde and Stephen Coulthart of UTEP at DefenseOne.
"It's time to pay more attention to the various barriers that keep members of some key demographics from joining up."
According to the document, titled "Strategic Human Capital Plan 2012-2017," as of 2012, the total intelligence community (IC) workforce was 76.6 percent white and 61.6 percent male, both higher than the overall federal workforce (which is currently 65.1 percent white and 49.3 percent male.)
Analysis showed that minorities are generally only slightly underrepresented in the intelligence world, with their share of the workforce deviating from their percentage of the overall population by less than 1 percent. Latinos, on the other hand, were significantly underrepresented. In 2011, they made up 5.2 percent of the intelligence workforce, but 16.4 percent of the US population.
The Census Bureau projects that the US population will become majority-minority by 2044, with the Hispanic share expected to reach 29 percent by 2060.
Van Puyvelde and Coulthart said the intelligence community aims to create "a diverse, highly-skilled intelligence workforce that reflects the strength of America." However, the pair pointed out that paradox is that the backgrounds, experience, and linguistic skills that UTEP students possess "simultaneously offer great potential value to the Intelligence Community and keep the IC from hiring them."
Since many Hispanic students work while studying to provide for their families, their grades can be negatively affected, which presents a barrier to being accepted by the Intelligence Community, given its stringent academic requirements. Even when students excel academically, obtaining security clearance can be an obstacle when family members live in other countries.
"Strong international ties can raise red flags during the stringent security vetting procedures, especially when those ties are to a region of the world noted in recent years for drug-related violence and corruption," wrote Van Puyvelde and Coulthart.
A congressional mandate in 2005 demanded that the government increase the pool of job applicants who are culturally and ethnically diverse. The Intelligence Community Centers for Academic Excellence program, which funds dozens of university programs, and minority serving institutions, was created to facilitate this. Nevertheless, employment of Hispanics in the IC remains low.
"A good first step is to overhaul the current background investigation process which has not evolved much since the 1950s," Van Puyvelde and Coulthart wrote. "Recruitment also needs to better take into account the personal histories of minority applicants to give them a chance to explain less than perfect academic achievements. These steps won't be easy to take but they are necessary to recruit a 21st-century intelligence workforce."
You can share this story on social media: