Seattle sues Monsanto over chemical contamination of river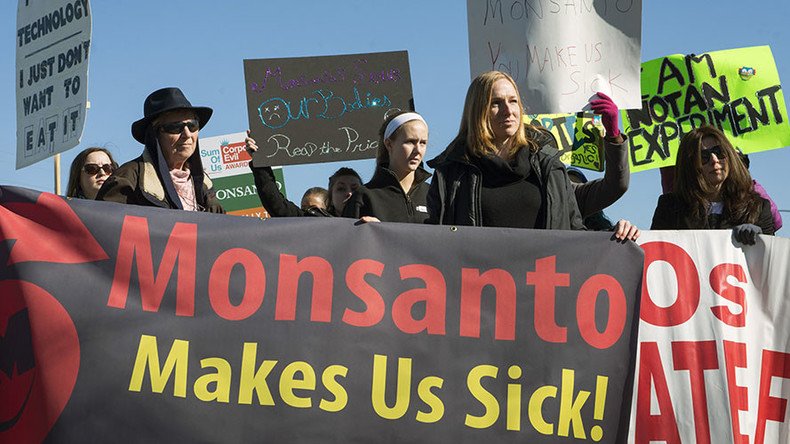 The City of Seattle is suing Monsanto over allegations that the agrochemical giant polluted the Lower Duwamish River and city drainage pipes, becoming the sixth city to file a lawsuit against the company.
The complaint was filed in federal court on Monday by two firms, Baron & Budd and Gomez Trial Attorneys, on behalf of Seattle. The lawsuit claims that the industrialized Lower Duwamish River was contaminated by polychlorinated biphenyls (PCBs), and that Monsanto continued to produce the chemicals despite knowing about the health and environmental risks that they pose.
"Long after the dangers of PCBs were widely known, Monsanto continued its practice of protecting its business interests at our expense," City Attorney Pete Holmes said in a statement. "The City intends to hold Monsanto accountable for the damage its product wreaked on our environment."
Monsanto produced PCBs – chemical compounds used in applications such as paints, caulks, electrical equipment and building materials – in the United States from the early 1930s until the late 1970s, when Congress banned their production over worries about health.
Seattle's suit contends that Monsanto concealed information that the chemicals were "a global contaminant," and in fact increased PCB production after the company found out about the extent of their polluting qualities.
PCBs have been detected in 82 percent of drainage pipes in the Lower Duwamish drainage basin. The chemicals are associated with cancer, nervous system illness and reproductive illnesses in humans, and can lead to the destruction of fish habitats.
Seattle is the sixth city to file a suit against Monsanto for PCB contamination, joining the California cities of San Jose, Oakland, Berkeley and San Diego in California, as well as fellow the Washington city of Spokane
READ MORE: Monsanto sued over PCB contamination of Spokane River in Washington state
The Lower Duwamish is considered an Environmental Protection Agency Superfund site, meaning that it is so polluted that the federal government has stepped in to help with cleanup. The EPA estimates that the final cost of all cleanup efforts in the river will cost $342 million, according to The Stranger.
"The City will incur significant costs to remove PCBs from stormwater and wastewater effluent flowing into the Lower Duwamish, costs that should not be borne by the City or by its taxpayers but by the company that knew its product would cause this contamination," John Fiske of Gomez Trial Attorneys said in a release.
You can share this story on social media: