7.1 quake hits Alaska leaving thousands without power (PHOTOS, VIDEOS)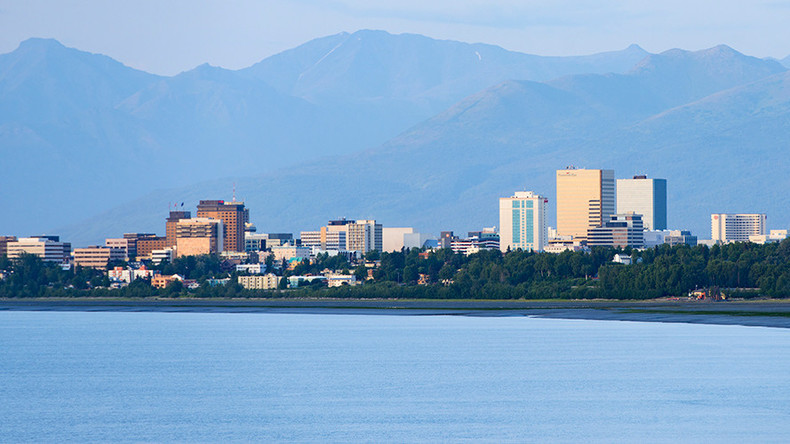 A 7.1 earthquake hit southwest of Anchorage, Alaska, on Sunday early in the morning sending about 30 aftershocks, according to seismologists. Power companies said that thousands were left without power.
The quake struck at about 1:30 am local time about 280 kilometers (162 miles) southwest of Alaska's biggest city, Anchorage, according the US Geological Survey. The epicenter of the quake was located 124.8 kilometers deep. According to residents tremors were felt in Anchorage.
The Alaska Earthquake Center recorded some 30 aftershocks during the night with the strongest measured at 4.3.
There were no reports of injuries or severe property damage. Residents posted videos and photos of the quake and its aftermath on social media.


Users posted pictures of road damages while emergency services said there were traffic problems on Kalifornsky Beach (K-Beach) Road at Mile 1.
22 homes in Kenai area were evacuated following an apparent gas leak, the local KTUU TV channel reported citing police.
The quake also caused "several outages including our entire Douglass substation in Willow and Hospital substation impacting portions of Palmer and Wasilla," the Matanuska Electric Association (MEA) said in a statement.
READ MORE: Shake, rattle and roll: Earthquake risk increased for half of US
Thousands of people lost power in the area. The MEA said that about 4,900 customers were left without power in the early hours of the morning. Another power utility, the Chugach Electric Association, said that about 4,600 customers were affected by outages. Municipal Light & Power reported an outage in Downtown Anchorage affecting 159 customers.
The Aleutian arc where the Pacific plate subducts into the mantle beneath the North America plate is a highly seismic area. Major earthquakes and tsunamis have taken place as a result of its seismic activity.
You can share this story on social media: