Legionella bacteria discovered in water at Flint hospital – report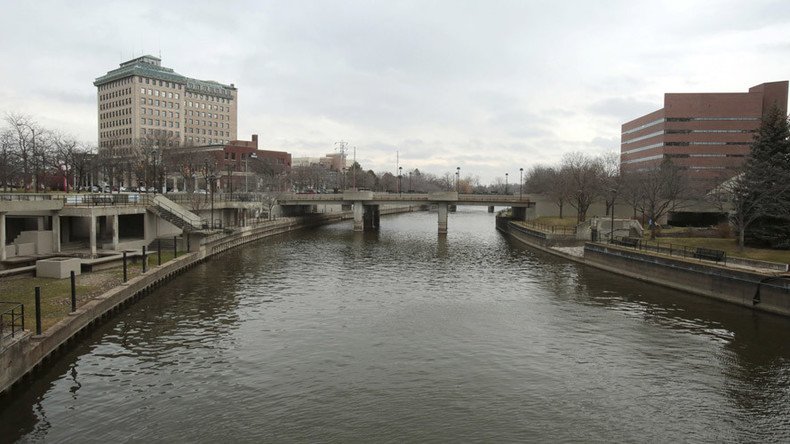 While a spike in Legionnaires' disease was occurring in Flint, Michigan in 2014 -- around the same time the city switched its water supply to the Flint River -- testing discovered the potentially deadly bacteria in the water of a local hospital.
The Detroit News reported that the Legionella bacteria was found in the water at McLaren Regional Medical Center. The hospital also hired an expert who told the news outlet that the organism likely came from the Flint River.
In an email to the news outlet, McLaren spokeswoman Laurie Prochazka confirmed the hospital undertook "aggressive testing" in the spring of 2014, after medical officials noted a rise in Legionnaires' cases not just at McLaren, but also at other facilities.
McLaren hired Jane Stout, an associate professor at the University of Pittsburgh's Swanson School of Engineering and an expert in Legionnaires' disease, to analyze the outbreak, The Detroit News said. She said this week that the bacteria probably made it into the facility in brown water from the city water system. The water itself would have contained matter that the bacteria consume.
Governor Rick Snyder and other administration officials disclosed the outbreak last week but said they weren't sure if the spike could be linked to the ongoing lead-contaminated water crisis. Health officials said 87 Flint residents were infected in the outbreak from June 2014 until November 2015, nine of whom died. The county containing Flint usually has fewer than 12 cases a year, according to The Detroit News.
Michigan's Department of Health and Human Services spokeswoman told the News a "strain match" would determine whether the source was the Flint River but identifying the strain will be impossible because "samples were never kept from the patients who had Legionnaires'."
McLaren's Prochazka said, "All Legionella testing continues to show the McLaren Flint water supply is well within safety and quality standards."
The disease itself is caused by Legionella bacteria, which can thrive in water systems such as cooling towers, plumbing systems, hot water tanks and even hot tubs. The bacteria infects people once they breathe in contaminated mist from water containing the bacteria, but it cannot be spread from one person to another, according to the Centers for Disease Control and Prevention. It is fatal 10 to 15 percent of the time.
You can share this story on social media: