Ex-Oklahoma City cop gets 263 years in prison for raping black women while on beat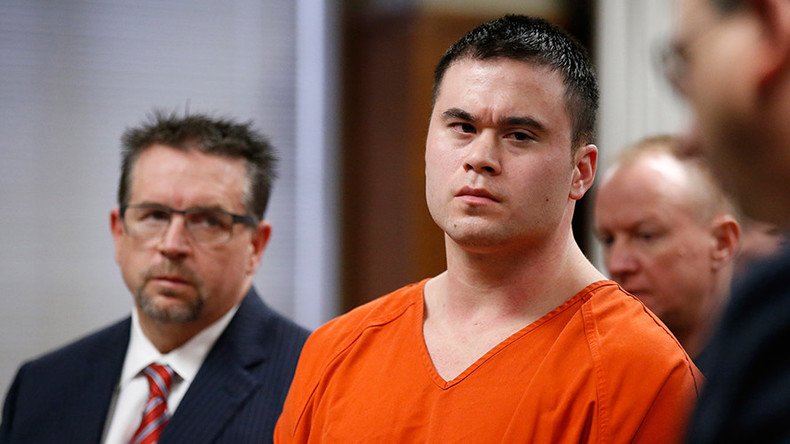 A former Oklahoma City police officer has been sentenced to 263 years in prison for the sodomy and rape of black women in a low-income neighborhood while he was on duty. He has been found guilty on a total of 18 counts out of 36.
District Judge Timothy Henderson gave Daniel Holtzclaw, 29, the maximum possible term given the severity of his crimes.
"I think people need to realize that this is not a law-enforcement officer that committed these crimes. This is a rapist who masqueraded as a law-enforcement officer," Oklahoma County District Attorney Scott Prate said Thursday, the New York Daily News reported.
According to the case, between 2013 and 2014 Holtzclaw sexually assaulted 13 women, all of whom were black residents of a poor neighborhood he used to patrol. They all testified, however, charges involved eight of them. The youngest of his victims, who he raped on her mother's front porch, was 17, while the oldest, who Holtzclaw forced to perform oral sex, was 58 at the time.
Another victim, who identified herself as Shardayreon Hill, accused Holtzclaw of raping her while she was handcuffed to a hospital bed. One more woman testified that the former police officer gave her a ride home, where he followed her into the bedroom and raped her.
Initially indicted on 36 charges, Holtzclaw's was found guilty of 18 counts in early December following a six-week trial.
Despite victims' accounts, Holtzclaw's defense attorney, Scott Adams, filed for a new trial on the eve of the final hearing. Adams claimed that DNA evidence had not been included into the investigation, which delayed Thursday's sentencing hearing.
"If there is additional DNA evidence despite the government's representations to the contrary, and if there are additional people who came forward and falsely claimed that they were victims ... then deliberate misrepresentations were made not only to the defense counsel but to the Court, calling into question the credibility of the government's entire case," the filing for a new trial said.
Adams cited a Facebook post by a police detective who spoke of evidence that was "withheld from the defense by the government."
The lawyer initially built his defense on Holtzclaw's reputation as a model officer whose victims misinterpreted his efforts to help them, the New York Daily News reported.
You can share this story on social media: