Brave Mooove: Cow escapes from slaughterhouse in Queens (VIDEO)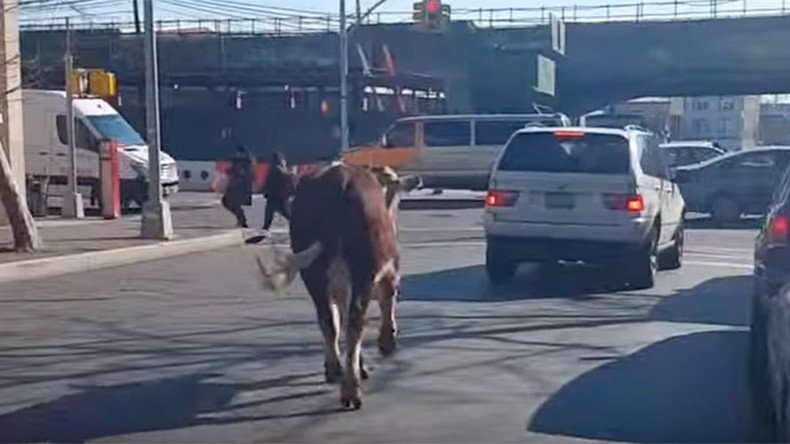 A cow ran away from a Queens slaughterhouse on Thursday in an effort to escape its fate.
The bovine was spotted on Jamaica Avenue by police at about midday. They pursued the cow as it tried to make its getaway.
Traffic did nothing to stop the cow, which trotted across the main road like a pro, or a human.
This video shows the udder mayhem the cow caused on the streets as it ran around.
While the cow's dairy-ing adventure made for an amoosing chase for the police, in the end, it was soon back to the slaughterhouse for the brave cow.
According to a worker from Archer Halal Live Poultry, the cow escaped when employees were trying to put it in a pen. The cow will be slaughtered as per schedule on Friday.
You can share this story on social media: