Over a dozen cases of birth defect-causing Zika virus confirmed in 5 states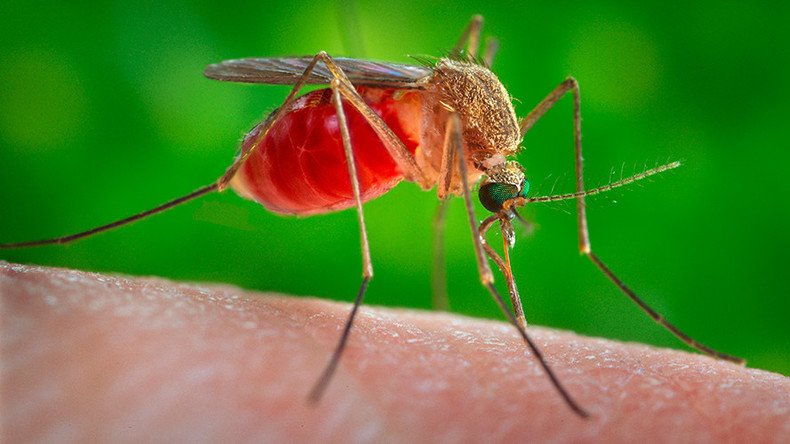 The US has at least "a dozen or so" confirmed cases of the Zika virus, which causes severe damage to babies' brains if their mothers contract the disease during pregnancy. The CDC has confirmed cases in Florida, Hawaii, Illinois, New Jersey and Texas.
The US Centers for Disease Control and Prevention issued a warning earlier in the week to people travelling to areas where infected mosquitoes have been found, including South America, Africa, the Pacific Islands and Southeast Asia. Mosquitoes transmit the virus, but as of yet there is no indication that US mosquitoes are spreading it.
Zika virus can cause fever, rashes, joint pains and conjunctivitis within days of contracting. However, around 80 percent of the cases don't have any symptoms, according to Brazil's Health Ministry. Brazil has seen an unprecedented rise in the virus since 2013, with the government estimating that there are between 400,000 and 1.4 million Zika cases in the country, the Washington Post reported.
There is no vaccination available, and the CDC recommending fluids and rest until the virus passes. While the disease's natural transmission involves mosquitoes, health officials suspect it can be transmitted via sexual intercourse.
Infants are the most at risk from the virus, as mothers can pass the infection on to their fetus, leading to microcephaly, a rare birth defect where babies are born with abnormally small heads and developmental delays. One infant with the condition in Hawaii is carrying the virus, the first case of microcephaly in the US.
The CDC has recommended that pregnant women do not travel to Zika-virus hotspots due to a surge in the virus in recent years. The countries included are Brazil, Colombia, El Salvador, French Guiana, Guatemala, Haití, Honduras, Martinique, Mexico and Panama.

READ MORE: Genetically engineered mosquitoes battle Zika virus in Brazil

You can share this story on social media: