Ted Nugent on Obama and Clinton: 'They should be tried for treason & hung'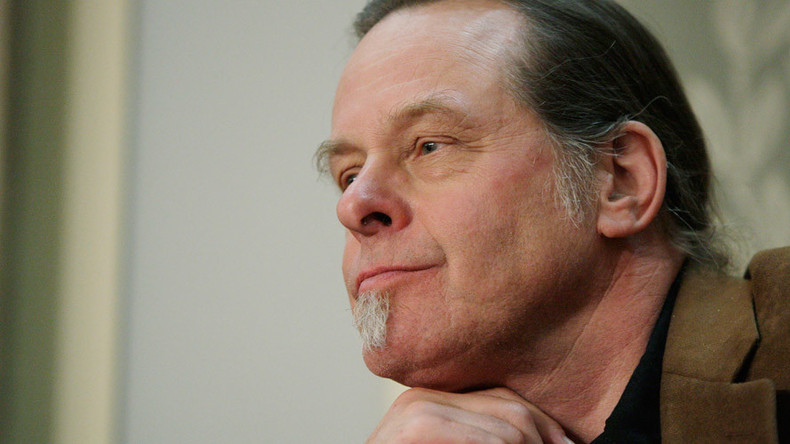 Aging rocker and National Rifle Association board member Ted Nugent has called for Barack Obama and Hillary Clinton to be "tried for treason & hung" for the government response to the terrorist attack in Benghazi, Libya that killed four Americans.
In a post on his Facebook page, Nugent wrote on Wednesday that "our unholy rotten soulless criminal America destroying government killed 4 Americans in Banghazi." His page has over 2.7 million likes.
Referring to the attack on September 11, 2012, the conservative rocker says Obama and Clinton told American military forces to "stand down" when the US consulate in Benghazi was under attack.
"What sort of chimpass punk would deny security, turn down 61 requests for security," he wrote. "They were ready to kickass on the allapukes & save American lives! Obama & Clinton, thats who."
Citing the movie '13 Hours: The Secret Soldiers of Benghazi' and Kenneth Timmerman's book 'Dark Forces: The Truth About What Happened in Benghazi' as sources, Nugent slams Clinton, then the secretary of state, for allegedly telling troops not to carry out a rescue operation during the attack on the building.
READ MORE: '13 Hours': Benghazi movie makes for a political show

"Our entire fkdup gvt must be cleansed asap," Nugent added, before pasting the contents of an article written by Timmerman for Frontpage Mag that echoed the sentiments of his book.
Nugent's Facebook post currently has been liked over 14,000 times, and has over 4,000 shares and more than 1,000 comments.
The reaction to the post has generally been positive, with many comments backing Nugent.
"I'm with you Ted!! Ever thought about running for President? You got my vote!!" wrote Facebook user Stephannie Costner. "Thank you, Mr. Nugent, for your unique & powerful voice for US," Mitzi Harris wrote.
"Nothing surprise's me about these coward sh*theads in this government... Give them Hell Nuge…" user Leo Rando commented.
"The slack jawed jack legs and their incompetence doomed good people to their deaths unsupported when support was available" Wayne Philpot wrote in response to the post.
You can share this story on social media: