One-legged breakdancer amazes subway crowd (VIDEO)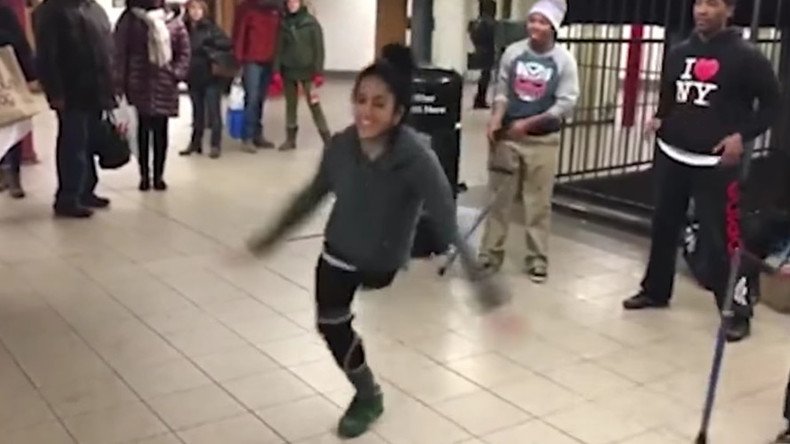 New York audiences are notoriously hard to please, but Roya Abdolhosini managed to do just that. In spite of having just one leg, or perhaps because of it, she busted out some impressive breakdancing moves.
Theatrically throwing off her crutches at the start of her performance, the 25-year-old Australian, who uses the stage name Roya the destRoya, prefers not to use her prosthetic leg.
Her passion for dancing led her to work as a gymnast and circus performer.
She also has a master's degree in project management and told RightThisMinute that she hopes to combine her two skills by managing a dance or circus company.
Abdolhosini was previously nominated for the Pride of Australia award, but this viral video is making her a global phenomenon.
You can share this story on social media: