'Most disturbing case of child abuse:' 3yo girl duct taped, offered for sex, police say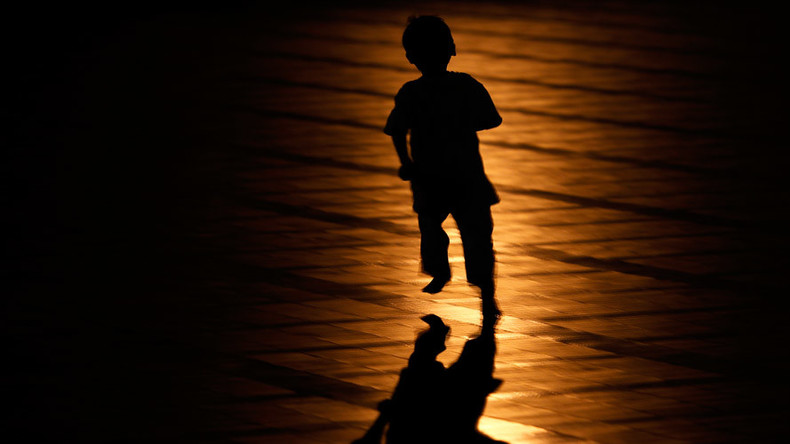 A three-year-old girl was discovered in a closet in Arizona. Duct-taped and in soiled diapers, the toddler could not stand on her own. Police discovered the grizzly scene after a man visited the apartment where the girl's caretaker offered her for sex.
According to ABC News, the malnourished child had injuries on her genitals that "indicated the girl had been sexually abused." Francisco Rios Covarrubias, 30, was arrested along with the girl's 22-year-old mother.
The mother, who remains unidentified to protect the child's identity, admitted to getting money by shaving her daughter's head and claiming that she had cancer, according to The Arizona Republic.
Police described the situation as "one of the most disturbing cases Mesa police have recently encountered," the newspaper reported.
Rios-Covarrubias seems to have spent the most amount of time with the child. The mother claims to have had no knowledge of the sexual abuse and told police she had seen her daughter about once a week for the past month.
Rios-Covarrubias explained that the girl was forced to stay in the closet when he had visitors or went to work. He also admitted to turning up the television to drown out the sound of the girl crying.
The child was brought to law enforcement's attention when an unidentified man agreed to meet Rios-Covarrubias for a sexual arrangement made over the internet, reports The Arizona Republic. When he arrived, he claims that Rios-Covarrubias asked if he wanted to have sex with the child. The man, upset about the offer, left the apartment but returned to have sex with Rios-Covarrubias, who claimed the girl was no longer there.
The Arizona Republic reports that the child was hospitalized. Her condition is said to be improving, but she has yet to verbalize anything to police.
Rios-Covarrubias was arrested on suspicion of sex trafficking, kidnapping, and sexual conduct with a minor.
You can share this story on social media: