Sarah Palin endorses Trump for president: 5 dramatic quotes from both politicians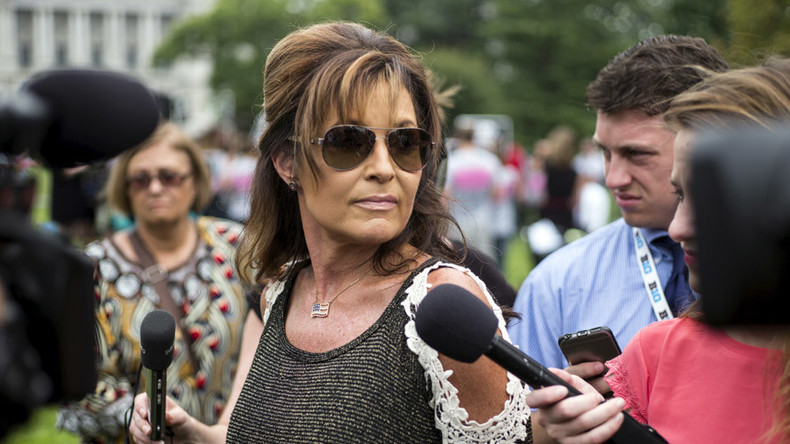 Donald Trump has been endorsed for the GOP presidential nomination by Sarah Palin, the former governor of Alaska and John McCain's running mate in 2008, giving him a big boost right before primary season.
The endorsement should not have been a surprise, given that a number of "Mama Grizzly's" views overlap with those of The Donald – and even when they don't, the two have shown they both have a flair for making controversial statements.
On immigration
Trump at the third Republican debate, in October 2015: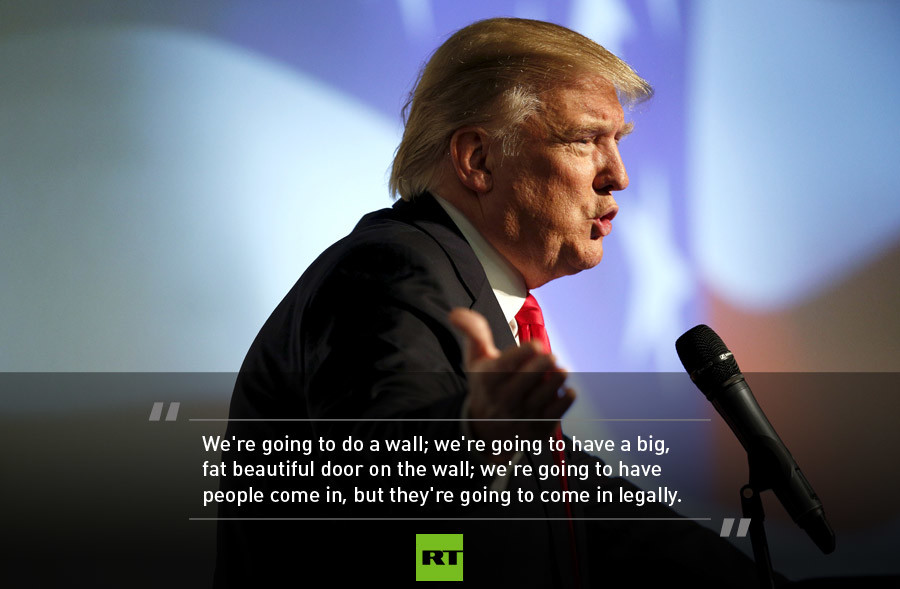 Palin on CNN in September 2015: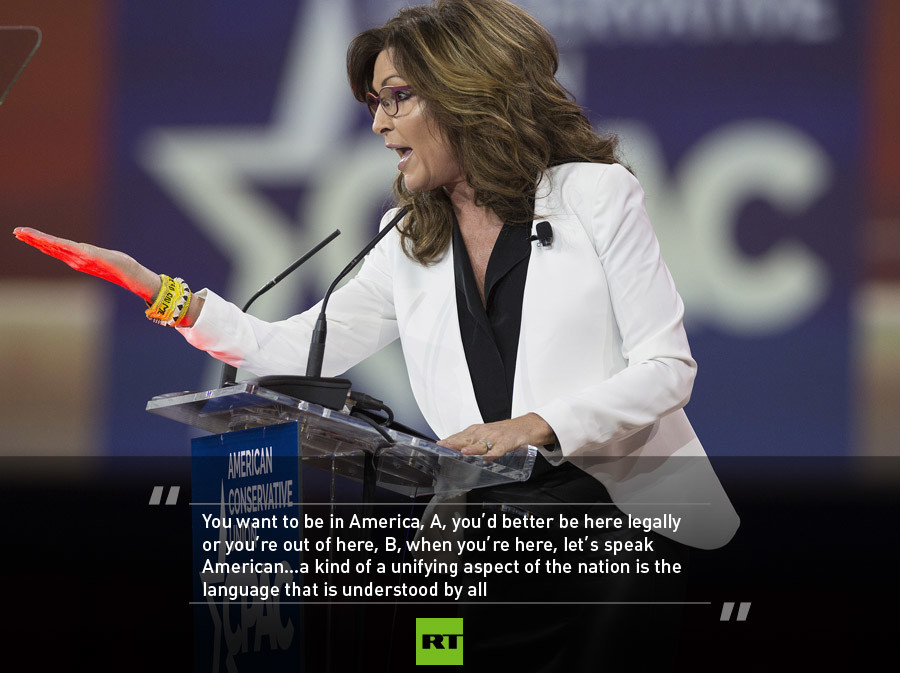 On fighting ISIS
Trump in Fort Dodge, Iowa, on November 12, 2015: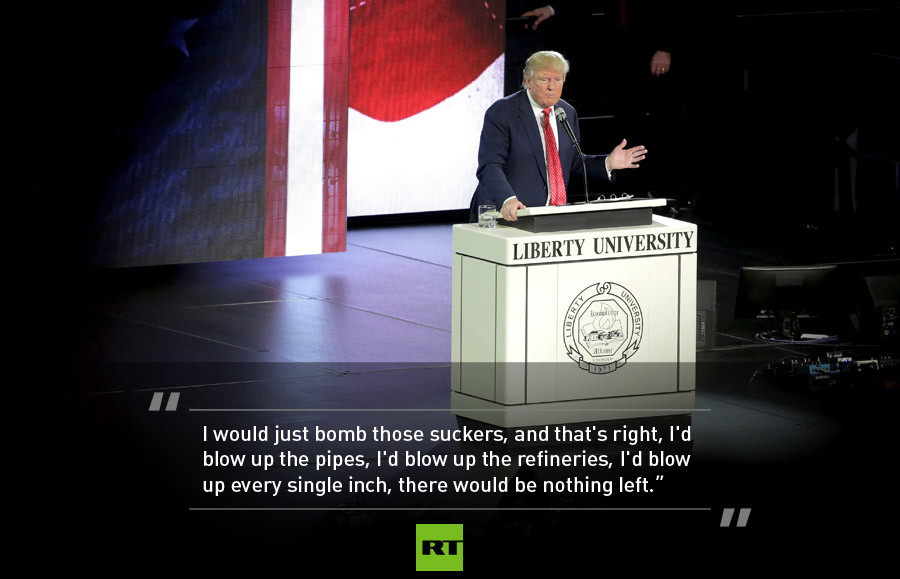 Palin at a National Rifle Association rally in Indianapolis, Indiana, April 2014: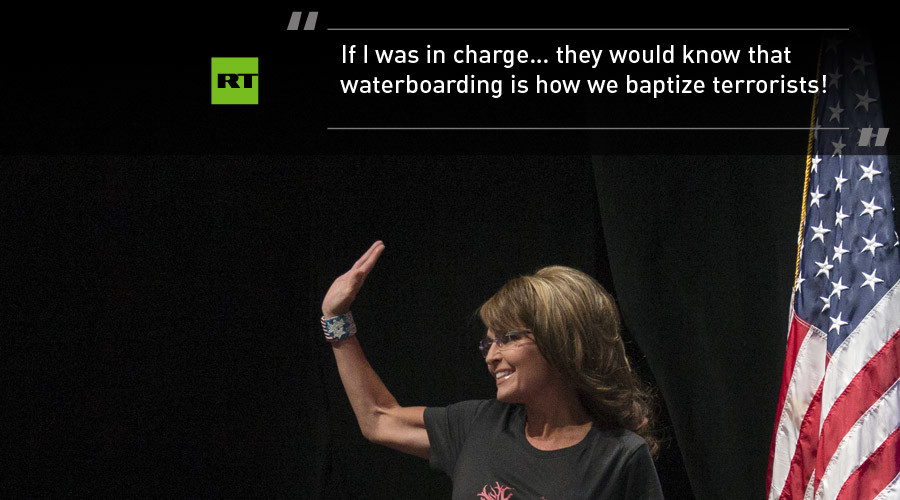 On US relations with Russia
Trump in December, speaking in Cedar Rapids, Iowa: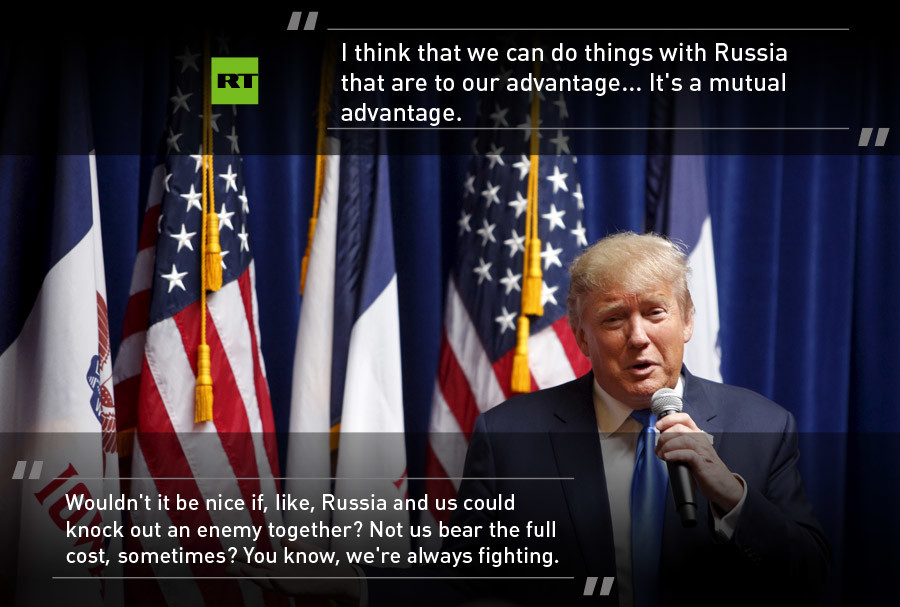 Palin during the 2008 presidential campaign: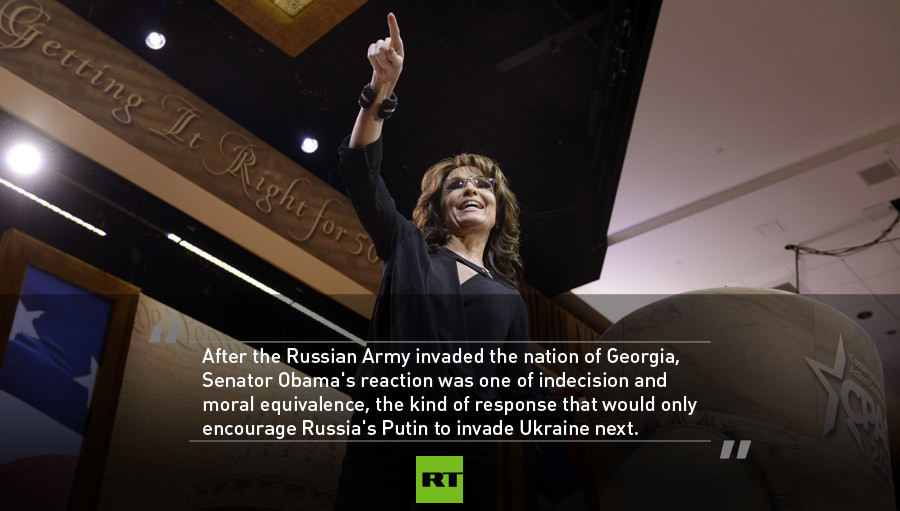 On police brutality
Trump to Meet the Press, August 2015: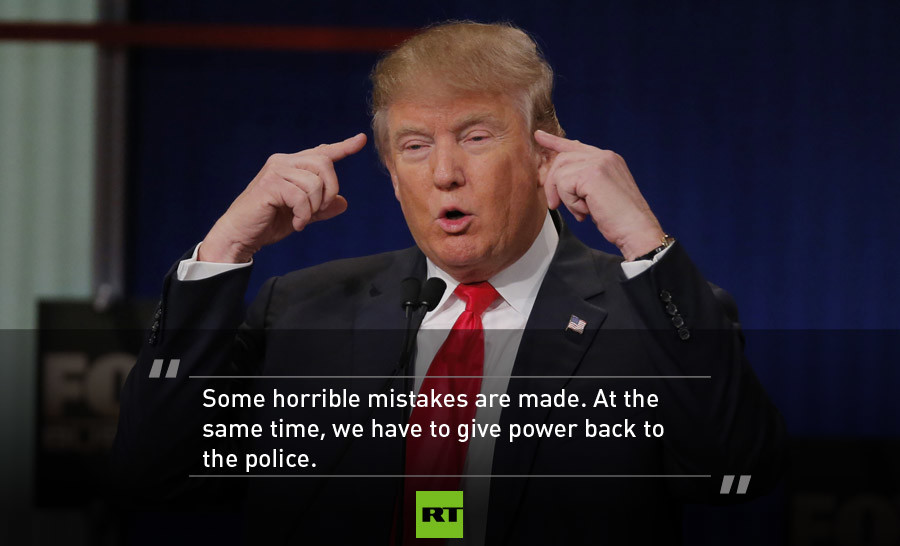 Palin on Capitol Hill in September 2015, referring to protesters as "dogs:"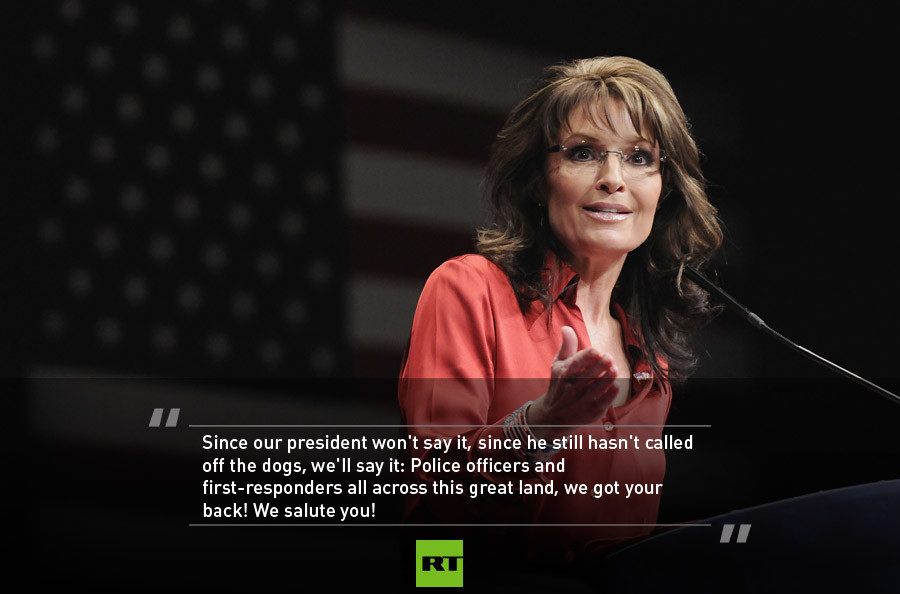 On education
Trump in his book, The America We Deserve: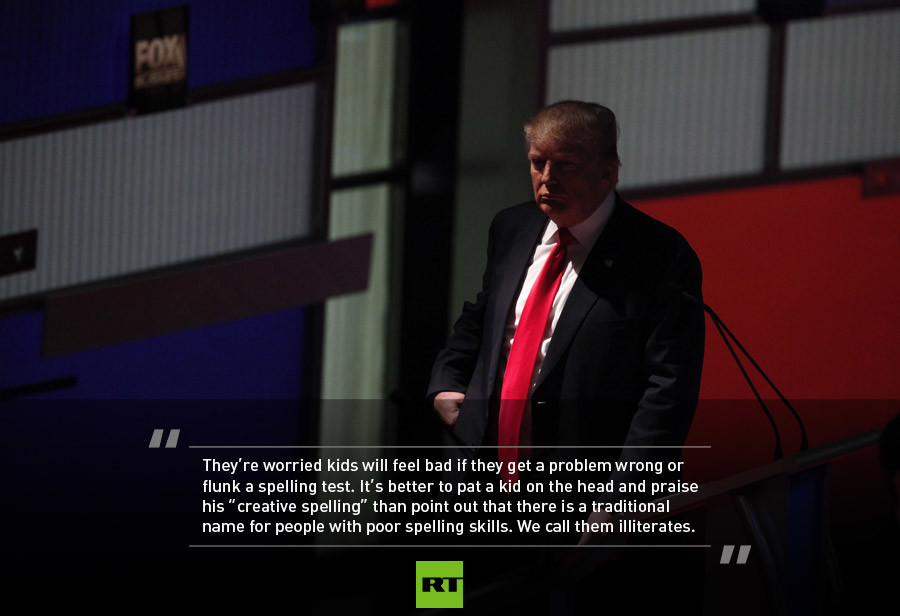 Palin in her book, America by Heart: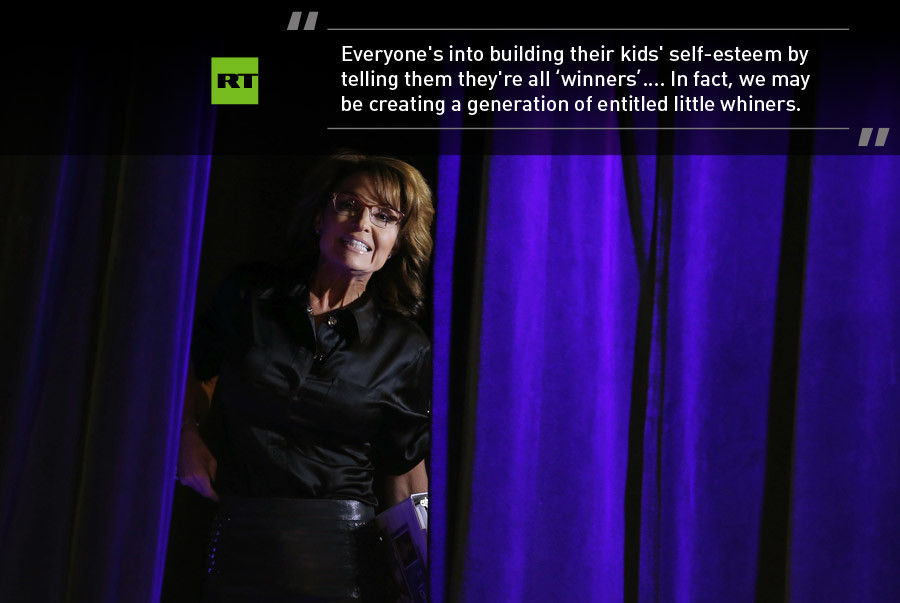 You can share this story on social media: