NYC receiving $176 Million to protect against super storm flooding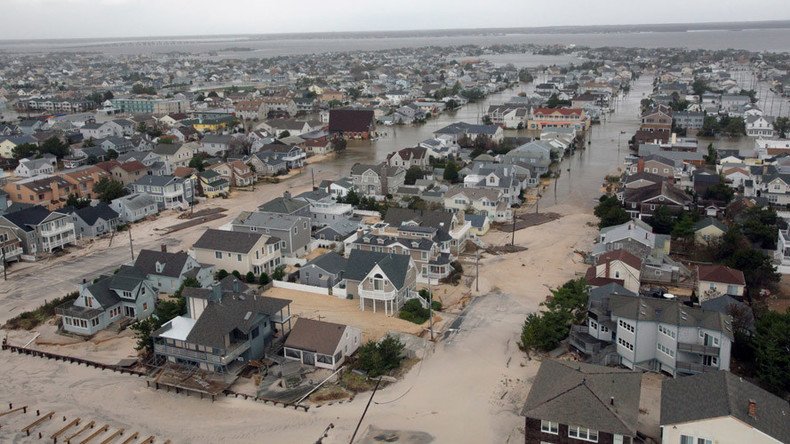 New York will be prepared to weather more severe storms after being granted $176 million in federal funding to increase flood protection. Aimed at guarding Lower Manhattan, the proposed project could prepare the city for more storms like Hurricane Sandy.
According to the New York Times, Senator Chuck Schumer (D-New York) announced on Monday that the city would receive $176 million in federal funds to both prepare for disasters and help communities recover. The Housing and Urban Development Department is providing the funding through a national contest called The National Disaster Resilience Competition, according to The Yeshiva World.
Despite focusing on Lower Manhattan, the proposal does seek to prepare New York City against a larger problem: climate change. Amy Spitalnick, a spokeswoman for New York City Mayor Bill de Blasio, told the New York Times that "with the risks of climate only growing, the city continues to act."
The competition has narrowed its selection down to 40 states, counties, territories, and cities. Both New York City and New York State are among the finalists. The Department of Housing and Urban Development (HUD) offers a total of $1 billion for selected projects. However, the website states that "$181 million is set aside for projects in New York and New Jersey."

This funding will be added to a $100 million pledge that Mayor de Blasio made in August 2015. The New York Daily News reported that the $100 million will go towards reinforcing Lower Manhattan against flooding.
The final proposal has yet to be determined, but could include sea walls, flood walls, and grass beams. However, much of the plan focuses on fortifying Downtown Manhattan and does not mention other hard-hit areas, such as Staten Island and the Rockaways.
Staten Island was particularly affected by Hurricane Sandy. The NY Daily News reported that the "Forgotten Borough" saw the highest number of deaths from the super storm. In addition, roughly 16 percent of the borough was flooded, which impacted over 75,000 residents. In 2015, Staten Island received $600,000 out of $7.3 million in state funds to help rehabilitate housing, says Staten Island Live.
You can share this story on social media: