NASA wants public to create robotic arm for its ISS flying robot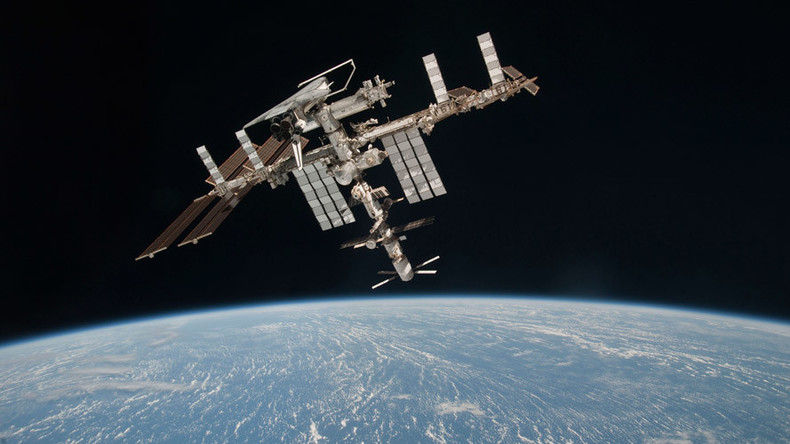 NASA wants its robot on the International Space Station to acquire new capabilities, including the ability to perch. In order to do so, it's tapping public engineers in search of an innovative design.
Partnering with Freelancer.com, NASA is calling for submissions from the public in a new design competition that aims to add a robotic arm to Astrobee, a "free-flying robot" that will patrol the International Space Station.
Astrobee will succeed the SPHERES robot in the International Space Station (ISS), according to a news release. SPHERES is three free-flying robots that have lived on the ISS since 2006 and are set to be replaced by 2017.
Astrobee will have autonomous capabilities within the ISS, as NASA envisions it will take on a variety of tasks, especially those that are routine or time-consuming. The robotic arm on Astrobee "will be used for perching and interacting with small objects," the release says. While NASA is designing a robotic arm, it decided to turn to the public for a chance to come up with an "alternative concept, which could provide complementary or enhanced capabilities."
Registration for the contest – known as the NASA System Architecture Task – began on January 14. NASA will select 30 freelancers from the registrant pool who will develop system architecture for the project. Those 30 will receive $10 and a detailed list of elements needed by NASA. Finalists who achieve those requirements will get $100 each.
"NASA wants freelancers to help them figure out multiple ways to approach creating a decomposed architecture of a complex system," the release says.
NASA will then crowdsource the designs created by the freelancers along with NASA's own designs "using the wider pool of over 17 million freelancers on Freelancer.com." It is unclear how, exactly, NASA will use the chose concepts. The ultimate prize for winners of the competition have not been announced.
Jason Crusan, NASA's director of Advanced Exploration Systems and the head of NASA's Center of Excellence for Collaborative Innovation, said the US space agency is seeking new ways to involve the public.
"NASA has grown in the multiple ways we engage the crowd to provide solutions to challenges we face when advancing complex space systems," he said. "This challenge continues that expansion and will help to create novel designs but also allow us to learn about sophisticated system design through the use of open innovation."
Freelancer.com CEO Matt Barrie said the competition "showcases the phenomenal breadth and depth of talent available worldwide on Freelancer.com."
More than 1,500 people have submitted registrations thus far, according to Verge.
Last year, NASA partnered with Freelancer.com to create smartwatch applications for future ISS astronauts.
You can share this story on social media: