RNC replaces NBC partnership with CNN for Super Tuesday GOP debate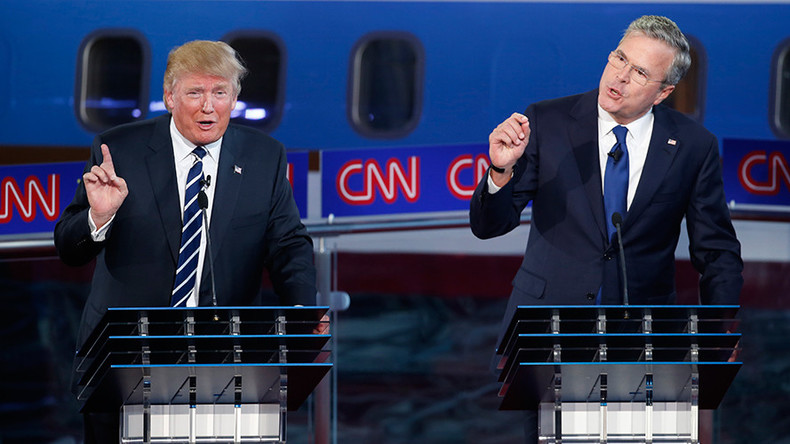 In a unanimous decision, the Republican National Committee officially voted to cancel NBC News as the moderator for the Super Tuesday presidential primary debate. Instead, CNN and three other media companies will host the February 26 event.
Last October, NBC's sister channel CNBC hosted a Republican primary debate that turned disastrous: Campaign complaints of biased, rude moderators asking trivial or baseless questions prompted RNC Chairman Reince Priebus to send a letter breaking off the relationship, which was scheduled to reunite for a debate five days out from Super Tuesday, a primary election day shared by 12 states.
During the October debate, CNBC moderator John Harwood asked Donald Trump if he was running a "comic book campaign," and he got facts wrong during a question directed to Florida Senator Marco Rubio. A second moderator, Becky Quick, let Rand Paul know that rules regarding follow-up statements were at "moderator's discretion."
"The RNC's sole role in the primary debate process is to ensure that our candidates are given a full and fair opportunity to lay out their vision for America's future. We simply cannot continue with NBC without full consultation with our campaigns," Priebus wrote to NBC News Chairman Andy Lack in October.
More than two months of uncertainty surrounding the upcoming February debate ended when the Debate Committee for the RNC finalized the NBC termination via conference call with RNC chairman Reince Priebus on Monday.
The dropping of NBC means the company will face a financial blow. For the October debate, CNBC confirmed it sold out of all commercial placements, and Business Insider reported the cable news company was selling 30-second spots for $250,000 and up.
The media winners are CNN, its conservative media partner Salem Communications, and National Review magazine, the conservative media partner of NBC. Telemundo, the NBC-owned Spanish network, will also partner in broadcasting the Super Tuesday debate. This will be CNN's third Republican debate with a fourth scheduled for March.
Super Tuesday, March 1, follows the primary elections in Iowa, New Hampshire, South Carolina, and Nevada. The state primary of most consequence on that day will be Texas, and the next 11 states voting or caucusing in the Republican primary are Alabama, Alaska, Arkansas, Colorado, Georgia, Massachusetts, Minnesota, Oklahoma, Tennessee, Vermont, and Virginia.
You can share this story on social media: