Texas 12yo shares inhaler with asthma attack victim, gets 'automatic suspension' from school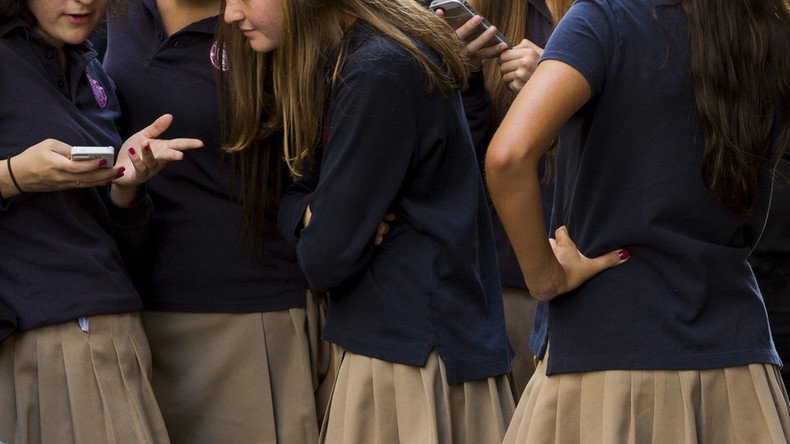 Two honor roll students in Dallas were suspended and faced 30 days in an alternative school after one of the girls tried to save the other's life by sharing her inhaler. The school says it is an automatic decision when a controlled substance is involved.
Earlier in the week, 12-year-old Indiyah Rush offered her classmate, Alexis Kyle, 13, who has asthma, her inhaler when she saw her wheezing and gasping during gym class at Vernon Schrade Middle School in Dallas.
"I was just trying to save her life," Rush told Fox 4 News on Wednesday. "I didn't think I was trying to do anything bad."
Rush has had asthma since the age of five and carries a rescue inhaler.
Both girls were sent to the principal's office and suspended. The girls were also looking at 30 days in an alternative school.
"I mean they punished her twice," Monique Rush, Indiyah's mother, said. "They suspended her on top of sending her to alternative school. I mean how could you do a kid like that?"
The school explained that 30 days of alternative school is automatic when a controlled substance such as an inhaler is involved.
"It's a prescription and one student's severity with asthma may not mirror that of the girl who let the other borrow hers and that could have resulted in some pretty significant issues," said Chris Moore, Garland ISD spokesman.
The decision was reversed on Friday after Kyle's parents lodged an appeal, according to Fox4 News.
Rush's mother has not yet filed an appeal, although she went to a hearing Friday and viewed a video of the incident.
The district said until and unless she files that appeal her daughter won't be able to attend classes at the school.
Both girls were suspended this week for three days, a period the district said will count as excused absences.
Garland ISD officials said both students' permanent file, however, will reference the suspension and its connection to a controlled substance – the asthma drugs in the inhaler.
You can share this story on social media: