2 dead as twisters lay waste to Florida homes (PHOTOS)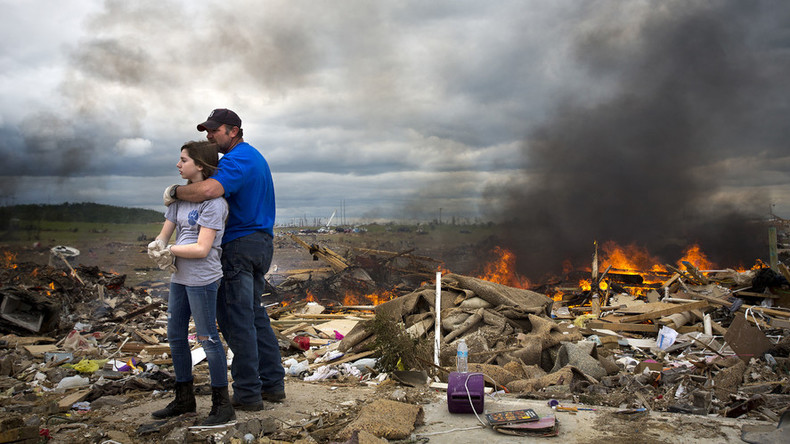 At least two people have died after severe thunderstorms ripped through the state of Florida.
Sarasota County appears to have bore the brunt of Mother Nature's fury as Tampa's WTSP reports how four tornadoes struck the area early Sunday morning.
The heavy rains and strong winds came on the back of a Saturday storm warning from the National Weather Service.
Forecasters initially appeared to underestimate the "slight risk" of wild weather before issuing a warning about multiple tornadoes.
A man and a woman were killed after powerful winds destroyed a mobile home in Duette, Manatee County, BayNews9 reported.
Four children were also injured in the collapse.
Images of badly damaged homes and condominiums have been shared across social media showing the destruction caused by winds of up to 70 mph.
You can share this story on social media: