Anger in Belle Glade, Florida, after cop shoots 'black 19yo' to death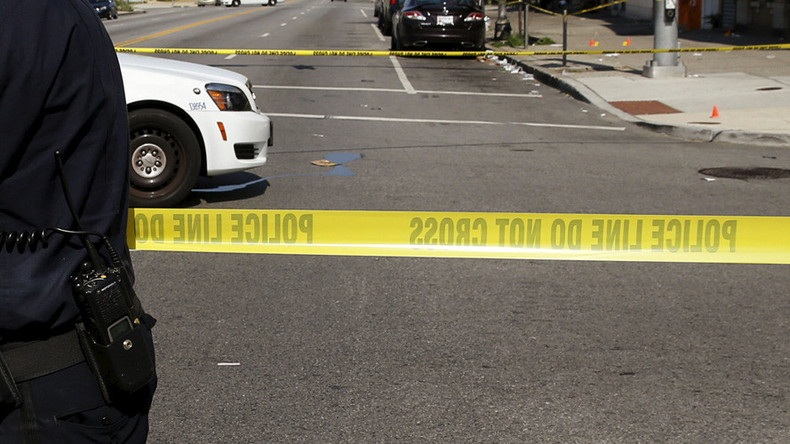 A crowd of angry people has gathered in a street in the town of Belle Glade, Florida, where a white sheriff's deputy shot and killed a young black man earlier the same day, local media and Twitter users report.
The Palm Beach County Sheriff's Office has confirmed that it has launched a probe into the deputy-involved shooting, which took place on Saturday morning.
According to sheriff's office spokeswoman Teri Barbera, the fatal shooting occurred at about 11:00 am local time (6:00 am GMT). The sheriff's deputy was not injured in the incident, reports the Palm Beach Post.
The teen was killed instantly when he was shot in the head after allegedly pointing a gun at the deputy, a Palm Beach County Sheriff's Office (PBSO) source told Gossip Extra.
The victim was later identified on Twitter and media as Henry Thomas Bennett, 19, a local resident who had been arrested three times for battery and violation of probation since October, according to police data.
A crowd has gathered in the center of Belle Glade, but the people have been behaving peacefully so far, according to some Twitter posts.
Belle Glade is a town in Palm Beach County, Florida, with the population of 17,667. The major business in the region is the cultivation of sugar plants. The official unemployment rate in Belle Glade hovers around 16 percent, although the town's mayor believes it's closer to 40 percent, according to the New York Times.
You can share this story on social media: