Planned Parenthood sues 'anti-abortion extremists' over secret video campaign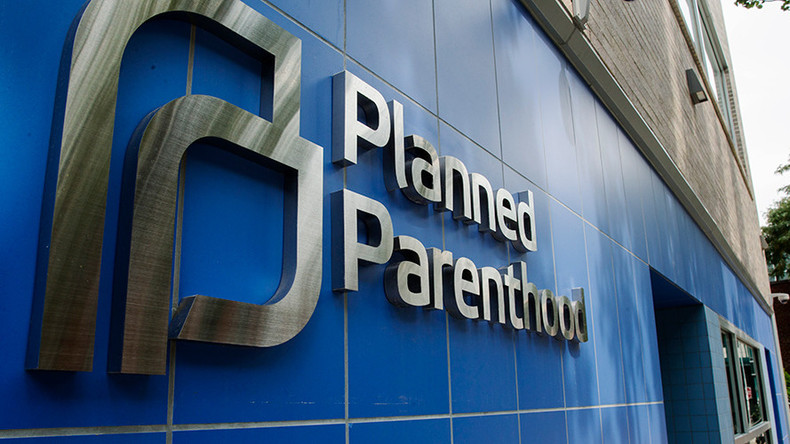 Planned Parenthood has launched a lawsuit against an anti-abortion group that conducted a covert video campaign accusing the reproductive health care provider of profiting from the trade of donated fetal tissue.
The women's health organization, the largest single reproductive health provider in the US, offers services such as pregnancy testing and emergency contraceptives, as well as abortions.
It claims anti-abortion activists from the Center for Medical Progress (CMP) engaged in "complex" criminal activities, including illegal recording, the invasion of privacy and registering fake identities to "defraud" and smear the Planned Parenthood name.
In July, videos filmed secretly and manipulated were released by the Center for Medical Progress purporting to show Planned Parenthood staff discussing the illegal sale and procurement of baby parts.
Planned Parenthood apologized for a lack of compassion shown by one of their doctors in the recordings, but denied it "profits in any way from tissue donation" ‒ which is against federal law.
Federal and state investigations subsequently cleared Planned Parenthood and its affiliates of wrongdoing.
The Planned Parenthood lawsuit was filed on Thursday in San Francisco against the "anti-abortion extremists".
It names David Daleiden, project leader at the Center for Medical Progress, and pro-life activist Troy Newman among a list of conspirators.
"The express aim of the enterprise ‒ which stretched over years and involved fake companies, fake identifications, and large-scale illegal taping ‒ was to demonize Planned Parenthood, harass and intimidate its dedicated staff, and interrupt its operations, all with the ultimate goal of interfering with women's access to legal abortion," the California court documents state.
"The people behind this fraud lied and broke the law in order to spread malicious lies about Planned Parenthood," said Dawn Laguens, executive vice president of Planned Parenthood Federation of America.
"This lawsuit exposes the elaborate, illegal conspiracy designed to block women's access to safe and legal abortion, and we filed the case to hold them accountable."
In a statement published on Facebook, CMP's Daleiden responded by saying: "Game on Planned Parenthood!!! I look forward to taking your depositions."
A November shooting at a Colorado Planned Parenthood clinic, which left three people including a police officer dead, was indirectly linked to the video accusations.
Shooter Robert Dear reportedly mentioned "baby parts" in interviews with investigators.
You can share this story on social media: