Sanders hits black college circuit as poll numbers rise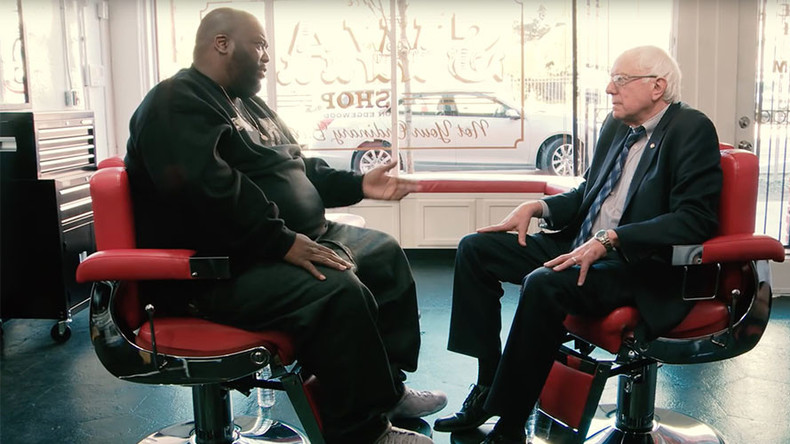 Democratic candidate Bernie Sanders is going back to school in search of black voters with just two weeks before the Iowa Caucuses.
Two out of every three Democratic voters under the age of 24 (68 percent) are backing Sanders, according to a new poll, versus just 26 percent supporting his main rival, Hillary Clinton.
However, Clinton maintains her lead among black voters, who have been a reliable base for both the former New York Senator and her husband, former president Bill Clinton, often dubbed"America's first black president".
Sanders started his tour of Historically Black Colleges and Universities (HBCUs) at South Carolina State University Thursday night.
On February 27, the southern state will be the fourth face-off between Democrats such as Sanders and Clinton - and the first one with a large percentage of African-American voters.
The black voting bloc has been referred to as an important buffer or "firewall" for Clinton's campaign.
The most recent South Carolina poll in mid December by CBS News/YouGov gave Clinton a 36-point lead over Sanders, but that was before his latest surge in support and fundraising.
A targeted strategy by Sanders has been compared to president Barack Obama's push for the top job when he "swamped" Clinton's campaign back in 2008.
Last August, Sanders launched his Racial Justice policy to address the "five central types of violence waged against black, brown and indigenous Americans".
The policy referenced the deaths of Sandra Bland and Michael Brown who "died unarmed at the hands of police officers or in police custody".
The Senator had previously been accused of ignoring the #BlackLivesMatter movement.
A series of interviews and a burgeoning friendship with rapper Killer Mike seemed to help Sanders open up to a new, younger audience.
In November, the hip-hop artist called Sanders "the next president of the United States" and endorsed his policies on education, healthcare, and law enforcement in a passionate speech at a Atlanta rally.
"In my hearts of hearts, I truly believe Senator Bernie Sanders is the right man to lead this country," said Killer Mike.
Sanders has also been on the campaign trail with author and professor Cornel West, which Salon called"the radical alliance that could change everything".
Stops for the Sanders HBCU tour include Alabama State University, Tennessee State University, Jackson State University in Mississippi, Florida A&M University, and the Virginia State University.
You can share this story on social media: