Spacewalk cut short because of water in astronaut's helmet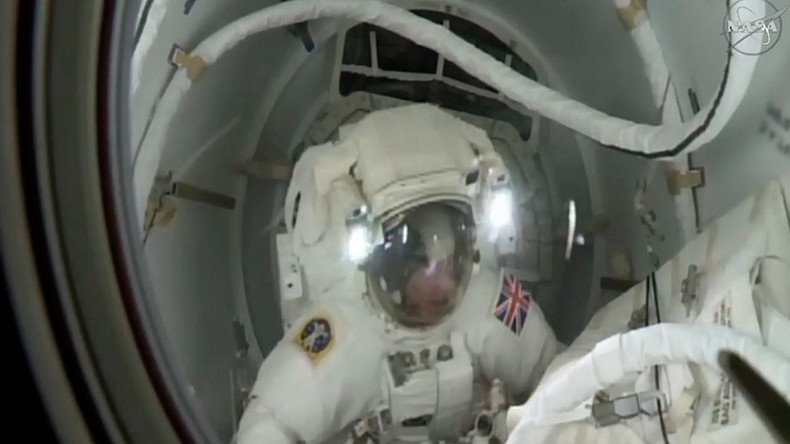 A scheduled spacewalk by two astronauts was aborted because a water bubble appeared in the helmet of one of their space suits. According to NASA, neither of the astronauts' lives were in danger.
The six-hour mission was cut short four hours and ten minutes after beginning when NASA astronaut Tim Kopra reported a 4-inch (10 centimeter) long, and growing, water bubble in his helmet.
Ground control told the astronauts to immediately return to the airlock, but later said it had just been a precautionary measure, and that the astronauts had not been in danger.
"Today's spacewalk has ended early. The crew was never in any danger," NASA tweeted.
After the astronauts had returned to the space station, water from Kopra's helmet was extracted with a syringe for further examination to find out the cause of the problem.
"Towards the end I could definitely tell the sides were swollen," Korpa recalled. "The first time I noticed was the same time I saw the water coming down from the top and it was barely noticeable. But by the time we started the depress the sides were swollen."
US astronaut Tim Kopra and his British colleague, Tim Peake – the first British astronaut to make a spacewalk – successfully replaced a voltage regulator that failed two months ago, slashing the station's power supply by one-eighth.
This is not the first time astronauts have had water leak into their helmets. The phenomenon has been recorded at least two other times, including one when Luca Parmitano's helmet began flooding with water in 2013.
You can share this story on social media: